Took My First Food Photography Class

I have taken enough food pictures aka food porns using my smartphone, but never had I wielded a professional camera to take pictures of food. I got the chance to do so by taking a 1 credit class at NYU. My purpose of signing up for the class was to take a one credit class to fulfill my 40 credit graduation requirement but I ended up picking up some really neat tricks about taking food pictures. Now when I whip out my smartphone to take pictures of food that I am about to ingest, I know what I can do to make my pictures more appetizing. Here are some samples of our group work. Our main subjects were cheeses.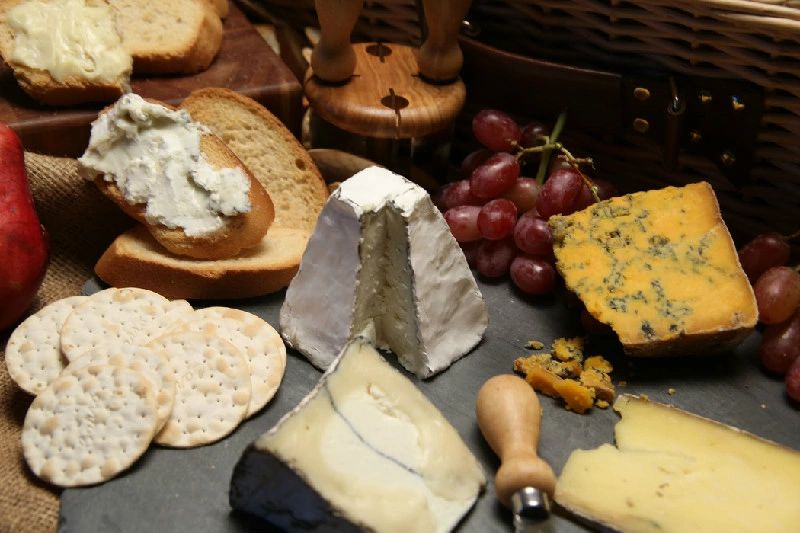 Conducted A Fast Casual Concept Tour for PepsiCo


Fast Casual has been quite popular for a while now, much due to presence of national chains like Chipotle and Panera Bread. However, NYC has many restaurants with Fast Casual characteristics that have yet left the city or the major cities in the East Coast. These restaurants often serve as aspirational brands for other restaurant chains in the country, and some if not all of their characteristics will be emulated by others in the near future.
Places we visited range from healthy places (with emphasis on cold-pressed juices and quinoas) to indulgent places (BBQ, creative Asian sandwiches and Texas style fried chicken). We covered about 3 miles of walking and visited concepts that would provide many ideas to the PepsiCo folks when it comes to beverage and snack innovation.
Our itinerary for the day is as follow:
1.
Press
Type: Sandwich/wrap
Address: 34 E.23rd St (between Park and Broadway)
Website: https://pressrestaurantnyc.com/
Description: Provides wraps that are pressed from fresh dough, made in front of the customer. Customers then pick the ingredients he/she would like for the wrap. Popular place at lunch time. Currently has one location only.
2. Chop't Creative Salad

Type: Fresh Salad, wraps and sandwiches
Address: 18 E.23rd St (between Park and Broadway)
Website: http://choptsalad.com/
Description: Believes in "Better Tastes Better" philosophy nothing is precut, processed or contains trans fat in the store. Only premium and fresh products are served. Customers' point-of-view (POV) is imbedded in their business statement, focusing on cleanliness, speed, generosity, accuracy, restaurant design and food. It was started in NYC in 2001.
3. Sweet Green
Type: Salad/Juice
Address: 1164 Broadway (between 27th and 28th St)
Website: http://sweetgreen.com/menu/?region=new-york
Description: Founded in 2007 in the Washington DC/Virgnia area, Sweet Green is a destination for delicious food that's both healthy for you and aligned with your values. They source local and organic ingredients from farmers they know and partners they trust, supporting communities and creating meaningful relationships with those around them. Sweet Green exists to create experiences where passion and purpose come together. The location on Broadway is packed with lines out the door from 11:30am-1:30pm
4. Num Pang Sandwich Shop

Type: Cambodian/Asian Sandwich Shop
Address: 1129 Broadway (between 25th st and 26th st)
Website: http://numpangnyc.com/
Description: Two college buddies (Ratha Chaupoly and Ben Daitz) reconnected in New York City in 2000 and opened Kampuchea restaurant in 2006 where Num Pang sandwiches were an integral part of the menu. The pair decided to open up the first Num Pang Sandwich shop near Union Square in March of 2009 and soon after a location in Midtown East. With graffiti art on the walls and 80s/90s hip hop blasting from the speakers, crowds extend all the way down the block to order these creative Asian sandwiches and sides that combine the flavors from Ratha's childhood in Cambodia with Ben's culinary technique
5. Hill Country Fried Chicken

Type: Texas-Style Fried Chicken
Address: 1123 Broadway (Broadway and 25th St)
Website: http://www.hillcountrychicken.com/
Description: Sharing the same owner as Hill Country BBQ, Hill Country Chicken is inspired by its founder's childhood memories and his passion for the Texas-style home cooking of his mother and grandmothers' hearty, crave-able comfort food served lovingly, casually and unpretentiously by people with big smiles on their faces. They select only the finest, all-natural chickens. The food is prepared daily on premise using only the freshest, premium ingredients.
6. Tres Carnes
Type: Mexican
Address: 688 6th Avenue (between 21st and 22nd st)
Website: http://trescarnes.com/
Description: The Texas love continues. Tres Carnes is a one-of-a-kind slow cooked and fast served barbeque eatery offering authentic Texas Smoked Mexican Fare. Featuring delicious made-to-order tacos and burritos, a unique chef's choice weekly smoke (past weekly smokes have included Deep Texas Smoke Chorizo, Hearty Beer-Braised Portobello Mushrooms and Free Range Antelope), must-try street-cart corn and unique churro doughnuts. Tres Carnes is a great authentic Texas and Mexican food alternative to the same old Tex-Mex fare.
7. The Juice Shop

Type: Fresh Foods and Juices
Address: 688 6th Avenue (between 21st and 22nd st)
Website: http://www.thejuiceshopny.com/
Description: The Juice Shop Kitchen and Juicery takes juicing and healthy eating to a new, raw experience in wellness. With a vision that is to educate, excite your taste buds, and enhance your well-being using only the healthiest ingredients, Juice Shop prides itself on freshness, delivering on a promise to make unpasteurized juicing with no preservatives, affordable and delicious.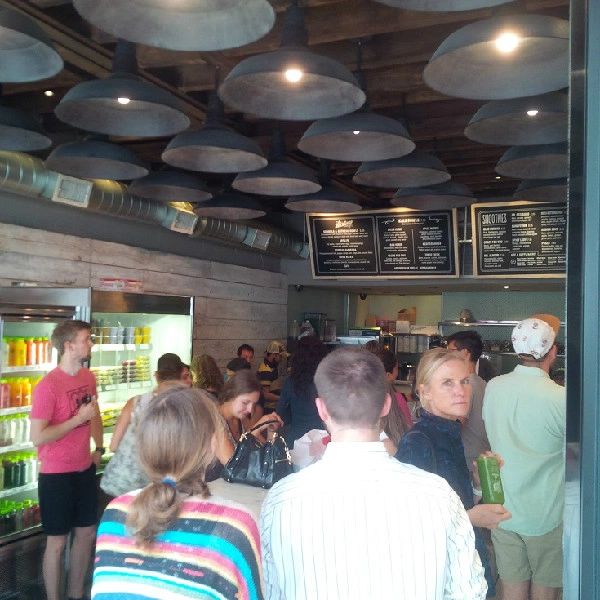 8. New York Burger Co

Type: Premium Burger
Address 678 6th Avenue (between 21st and 22nd st)
Website: www.newyorkburgerco.com
Description: A New York chain offering made to order burgers using only the freshest ingredients, non-frozen and hormone-free beef patties. Features an extensive sauce bar filled own sauces that are homemade. New York's answer to Umami Burger.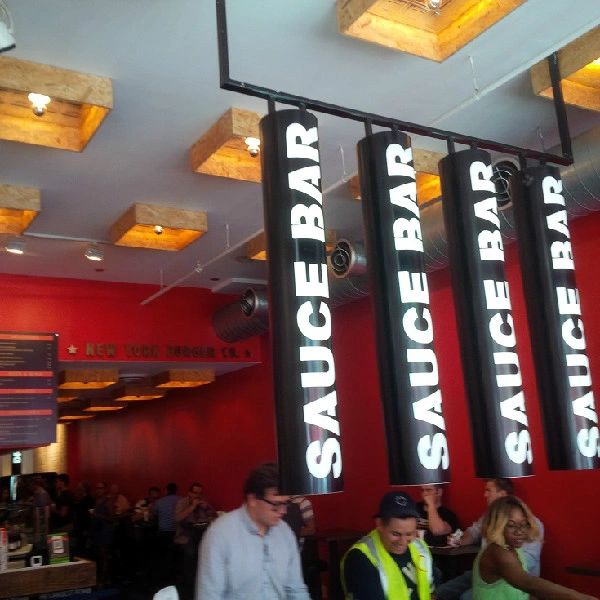 9. Indikitch

Type: Asian/Indian
Address: 25 W.23rd St (between Broadway and 6th Ave)
Website: http://indikitch.com/
Description: Fast Casual outlet aimed to serve Indian food made with the freshest ingredients in the easiest and least confusing ordering manner.
10. 10. Nutella Bar – Eataly
Type: Crepes, manufacturer specialty store
Address: 200 5th Avenue (entrance is on 23rd street)
Website: http://www.eataly.com/nyc-nutella/
Description: Both Nutella® and Eataly are iconic brands that share a common belief in high-quality foods inspired by a rich heritage grounded in family tradition. The addition of a Nutella® bar at Eataly NYC allows guests to discover and experience Nutella® in creative ways they have never tried before. The Nutella® menu at Eataly NYC features a variety of items, including Crepes con Nutella®, Crostatina con Nutella® and much more!
11. 11. Beecher's Handmade Cheese
Type: Artisanal Cheese (made onsite), Sandwiches
Address: 900 Broadway (between 19th and 20th st)
Website: http://www.beechershandmadecheese.com/
Description: Founded in Seattle by a cheese lover named Kurt Beecher Dammeier since his childhood. He visited New York City in the winter of 2008, and decided to open a location here. He connected right away to the open market feel and recognized that the people shared his love of good food and for sense of place. In June 2011, after much research on how to start a cheesemaking kitchen in America's most populated city, Beecher's opened its doors to New York City's Flatiron District with a new store, cafe and restaurant.
12. 12. Liquiteria
Type: Cold Pressed Juice
Address: 26 E.17th St (between 5th ave. and Broadway)
Website: http://liquiteria.com/
Description: Pioneered the original cold pressed juice in
New York City in 1996, delivering health and balance to our devoted guests
who quickly become a part of the Liquiteria extended family.
13. 13. Dig Inn
Type: Farm to Table, Fresh Food
Address: 17 E.17th St (between 5th ave and Broadway)
Website: http://diginn.com/
Description: Founded in New York, it serves fresh, tasty farm-to-counter food. Call it the farm-to-counter Boston Market!
14. 14. Hu
Type: Natural/Organic/Healthy HMR
Address: 78 5th Avenue (between 13th and 14th st)
Website: http://hukitchen.com/food.php
Description: With the intention to change the way modern human beings eat, HU goes back to basic by serving food that is healthy organic, not processed and gluten-free while maintaining a high quality of the food. This is how humans used to eat, so they claim.
15. 15. Café Bene
Type: Korean Bakery Chain
Address: W. 14th St
Website: http://www.caffebeneusa.com/
Description: Latest Korean based western style café invading NYC that shares the same characteristics as Paris Baguette and Tous Les Jours.
16. 16. Oatmeals
Type: Oatmeal
Address: 120 W 3rd St
Website: http://www.oatmealsny.com/about.html
Description: Owner and founder Samantha Stephens loves oatmeals and has cooked oatmeals in different flavors. She currently partners with QTG to create oatmeal dishes.
Yup, I Attended The 2014 James Beard Award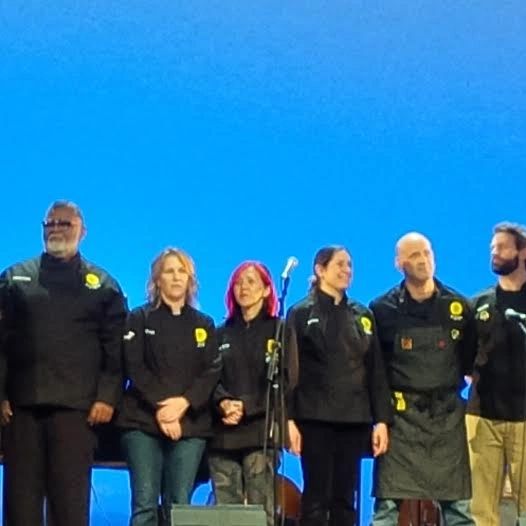 Chef Tang being introduced on stage with other Gala chefs
James Beard came to New York City to become an opera singer, but stumbled upon a lifetime much-celebrated career in food critic and cookbook writing instead. Years after he has passed, people in the fine dining food industry are still celebrating him by handing out awards in his name to the most distinguished fine dining/independent restaurant operators every year in New York City. This award ceremony is equivalent to the Oscar ceremony in the culinary world.
This year, I was fortunate enough to attend much thanks to Chef Kimmy Tang of 9021PHO, who was invited to be one of the few Gala chefs. Her job was to serve one of her specialties to the award attendees, to the theme of "Sound of the City". Chef Tang chose Russian music theme, as she had chosen to serve a delicious and refreshing Chilled Lemongrass Soup.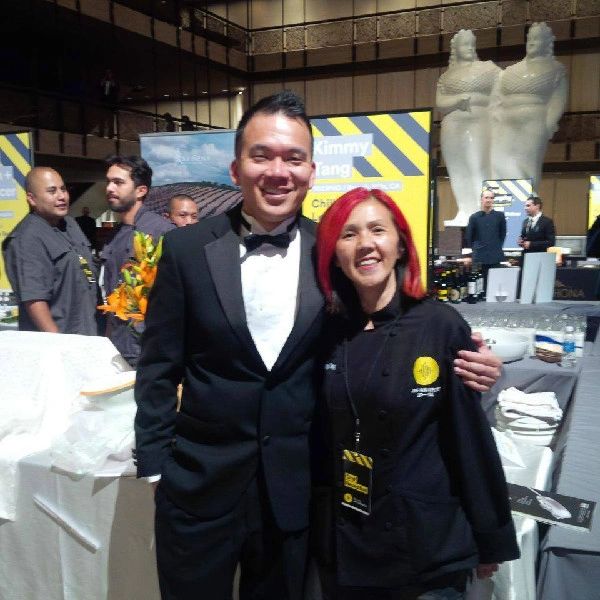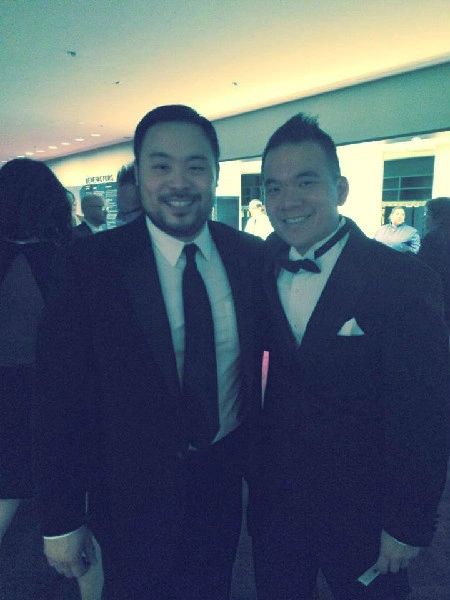 Took a picture with Chef Kimmy Tang and Chef David Chang.
Event dress code was black tie so I had to dig up my tux that I hadn't worn for 8 years. Luckily it still fit! The night was amazing as I spotted celebrity chefs like Mario Batali, David Chang and Andrew Zimmern. The night's biggest award (Outstanding Restaurant) went to The Slanted Door in San Francisco. While I was a little surprised by the choice, I was elated that an Asian restaurant finally took this honor. The Outstanding Chef honor went to Nancy Silverton of Pizzeria Mozza in LA. Another interesting choice too! Did the James Beard award choices this year attempt to reflect more affordable choices as our country is still experiencing a lackluster economy? In the past the winners have mostly been the elite restaurants like Eleven Madison Park and French Laundry.
If this pro-Asian, pro-affordable trend keeps up within the James Beard award committee then Chef Kimmy Tang of 9021PHO will be up on stage receiving an award soon. That's my hope at least.
Chef Tang with her staff working the booth where chilled lemongrass soup was served
All in all it was a great evening. This is the night that chefs get to look their best before getting back into their uniforms and working in their kitchens for 364 days of the year. They definitely deserve this night off by celebrating the success of their peers.
My Lengthy Thoughts on the National Menu Labeling Legislation
On March 23 2010, President Barack Obama signed into law a federal statute which is The Patient Protection and Affordable Care Act, also known as The Affordable Care Act or commonly referred to by the media as "Obamacare". It is intended to overhaul the country's healthcare system. One of the many requirements under Affordable Care Act, section 4205, requires nutrition labeling of standard menu items for chain restaurants with 20 or more locations. The requirement also applies to vending machines and other retail establishments such as grocery stores and convenience stores where prepared foods are sold1. These establishments must present caloric information on their menus, menu boards and drive-thru boards (for supermarkets and convenience stores, this would apply to the prepared foods section). Buffets, salad bars and other self-service items are also included in this requirement2. Proponents of this requirement argue that by disclosing caloric information to consumers, they can make informed decisions to help them eat healthily and maintain a healthy lifestyle. This is part of the efforts to help reduce the rising obesity rate in this country as consumers' reliance on restaurant has increased, as many supporters of the national menu labeling laws would claim.
According to the NPD Group, Inc., a market research firm based in Port Washington NY which tracks consumer behavior at commercial and non-commercial foodservice industry, Americans have actually made fewer trips to commercial restaurants in the last ten years, going from 212 meals/snacks per person in 2000 to 193 meals per person in 2013. That is 9 meals fewer per person. Much of it has to do with the state of our weakened economy, as consumers' discretionary income took a hit and had less money to spend they cut back on eating out. The numbers clearly contradict what many supporters of the national menu labeling laws believe.
The Food and Drug Administration (FDA) was put in charge to write the final rules for menu labeling. It was apparent that the FDA struggled with writing the final rules, since it took the agency four years to do so. The agency went on record to say that this was one of the most challenging rules to write. It even missed a self-imposed deadline (February 2014) to submit the final rules to the White House, and finally did so two months later in April 2014. The reason for the delay was simply because there were many conflicting interests from the parties that the menu labeling rules would affect, like the consumers and restaurant operators. To show its willingness to bring the interests of all involved parties into consideration, the FDA solicited feedback on its first draft of proposed rules and posted them on its website in April 2011. The proposed rules can be summarized in several areas3:
In terms of establishments covered, the rules would apply to restaurants or similar food establishments with 20 or more locations doing business under the same name and offering for sale substantially the same menu items. A "restaurant or similar retail food establishment" is further defined as the establishment presenting itself as a "restaurant' or that greater than 50% of the establishment's total floor area is used for the sale of food. The rules would not apply to movie theaters, airplanes, bowling alleys and other establishments whose primary purpose is not to sell food. Restaurant with fewer than 20 locations can volunteer to put calories on their menus, although they are not required to do so under the proposed rules. I doubt many of the smaller operators would volunteer to undergo this process.
In terms of the calorie display, participants need to disclose calories on all menus and menu boards, including those at drive-thru locations, in a clear manner. The term "Calories" or "Cal" would be required to be posted on menu and menu boards next to the number of calories. Calories for combo meals or self-serving foods like those sold in the form of a salad bar can be displayed in ranges. In addition, participants are advised to display the following statement within visible range, "A 2000 calorie diet is used as the basis for general nutrition advice; however individual calorie needs may vary." Consumers may also request for additional nutrition information, in written form, including calories from fat, saturated fat, cholesterol, sodium etc.
In terms of their relationship to state/local laws, state and local governments would not be able to impose any nutrition labeling requirements that go against those required by the federal government. They can establish labeling requirements not covered by the federal law however.
Similar rules apply to vending machines.
The proposed rules above had received more than 900 comments from consumers, supermarkets and restaurant chain/independent operators4, which is probably the reason why it took the FDA longer than expected to write the final menu labeling rules as it attempted to take all feedback into consideration.
There is no denying that New York City, the first city to pass menu labeling laws, had inspired the idea of, or perhaps paved the way for, a national requirement of menu labeling. The city's board of health passed the menu labeling law for the city in December 2006 and the laws were officially executed since July 20085. Chain restaurants in New York City with 15 locations or more are required to display caloric info on their menus or menu boards. The laws were executed in the city with initial resistance from the affected restaurant chains. The law is now eight years into its execution and many debates have been had about its effectiveness.
The School of Public Health of the University of Minnesota published a report in June 2013 studying the results of menu labeling, with focus on the one currently enforced in New York City. The studies cited by the report do not prove with 100% certainty that menu labeling help reduce obesity. However, the studies do suggest that the disclosure of calories inform NYC restaurant consumers and help modify their behaviors somewhat. Current evidence suggests that menu labeling produces modest 10 to 20 calorie-per-meal reductions in purchases when assessed among all customers. Customers who report using labels order substantially fewer calories (100+ calories-per-meal reductions among the 15% to 20% of customers who report using the information), perhaps because those who use labels are more inclined to seek healthier choices, and the label information enables them to do so. Given the tens of millions of Americans who regularly eat at chain restaurants, the number of people who could benefit from menu labeling is large. These studies prove that if given the right information, consumers will want to act on it. However, there is still much to be done to further prove the disclosure of calories help change the eating habits of consumers.
Other studies conducted have shown that menu labeling requirements do not alter consumer ordering behaviors. One survey that was published in 2009 concluded that the calorie labels have no effect on people's food choices. The study surveyed 14 locations of major fast food brands like Wendy's, McDonald's, Burger King and KFC in low income neighborhoods and compared calories per customer two weeks before labeling versus four weeks after. The study found that only one in seven customers said they would make use of the calorie information, hence there was no significant modification in calories consumed at these fast food brands5.
Another study conducted by New York City's Department of Health also provided some ambivalent results. The city conducted a survey a year before and nine months after the menu labeling took effect by looking at a cross section of all fast food chains in New York City and collected receipts from 15,000 participants. The final results indicated that the average calories bought among the sample showed no change and only about one in seven people said the calorie information had altered their ordering behaviors. However, those who did purchased 96 fewer calories than the others6.
The only study that I came across that fully supports the rising trend that diners will more likely choose a restaurant that provides caloric information on menus is the joint study published in the International Journal of Hospitality Management, conducted by Penn State University and University of Tennessee14.
The small sample size of this study is questionable, as only 227 respondents were surveyed (representativeness of the sample is not stated). They were presented with different scenarios such as the presence or absence of healthy food options and nutritional information and were asked about their perception of the restaurant's social responsibility and their willingness to patronize the restaurant. The results largely skew respondents' willingness to patronize and their positive perceptions for the transparency of the restaurant with nutritional information disclosure.
If the foregoing studies with mix results provide any indication of the effectiveness of menu labeling efforts, it is that food related decision making can be highly complex and it is not simply altered by the disclosure of caloric information. Furthermore, the studies mentioned above do not focus on sit-down restaurants in New York City that are required to display caloric information on their menus as well. It is safe to assume that consumers are least likely to modify their behaviors when going to sit down restaurants, as the frequency of doing so is less than going to a fast food joint and that consumers treat this as an "enjoyable eating out occasion" hence they would likely not be looking at the calories on the menu.
Regardless of the mixed results, menu labeling is here to stay. States like California and several cities like Seattle and Philadelphia have followed New York City by passing menu labeling laws. And soon they will all adhere to the final rules submitted by FDA once the review process by the White House is complete. Speaking of the final rules, The FDA has not disclosed the details in the final menu labeling rules they have submitted to the White House. But it is a safe assumption that the final rules will please some and upset others.
The restaurant industry, particularly the pizza operators, is putting a fight against national menu labeling. The one-size-fit-all approach requiring restaurants with 20 or more locations to display calorie counts on its menu board pose many challenges to foodservice operators, like those in the Pizza category which offers a great variety of pizza. Executives of the major Pizza brands like Domino's have been especially vocal in this matter. J. Patrick Doyle, the CEO of Domino's, criticized the proposed rule as "a one size-fits-all set of rules for menu labeling that will result in wide calorie ranges for entire pizzas on menus consumers will not see, but will cost small business owners thousands of dollars a year" when interviewed by The Hill in 2012. These costs would invariably be passed on to consumers, which the pizza executives argue that they cannot afford in these tough economic times7. The pizza industry also argues that there are many ways to make a pizza, like 34 million ways, so it makes no sense to have absolute calorie counts on their menus, which only serves to mislead and confuse their customers. Furthermore, many pizza joints do not offer dine-in facility, so there is no point displaying caloric information on in-store menu boards. Many of the pizza chains already offer nutritional and caloric information on their websites currently.
Supermarkets and convenience stores are also seeking exemptions from the implementation of national menu labeling laws. Grocers, as represented by the National Grocers Association, argue it could be costly endeavor for them to undertake to comply with the law. Unlike chain restaurants, grocery stores do not have uniform menus and ingredients. Instead they have menus that often change daily based on seasonality and the availability of fresh ingredients in their stores. They argue that many of the grocery items they stock carry nutritional information already and there is no need for additional menu labeling law8. They also argue that they only derive a small percentage of their revenue from prepared meals and snacks, hence they should not be grouped in the same group as a restaurant.
Representatives for the supermarket industry, such as Erik Lieberman of the Food Marketing Institute which represents retail grocery chains, says that the menu labeling legislation could cost cover thousands of items in each stores, contrary to restaurants where generally items offered are more limited. Sending these items to the labs to be tested and then doing the paperwork to justify the ingredient and nutritional information for each item to the FDA can be highly cost prohibitive13. Representative of the convenience stores industry have expressed the same concern. Some argue that conveniences stores already have a lot of signage in the store. Adding more in the form of calorie labels will only make their customers tune out the messages as they will become "noise".
Representatives from the National Restaurant Association appear to disagree. They claim that the representatives from the Supermarkets have clearly exaggerated the cost and work involved in complying with the menu labeling legislation. Even though they do not want to be subjected to the same menu labeling requirements as restaurants, supermarkets and convenience stores have stepped up their game with quality prepared food and snack offerings as they attempt to gain incremental sales by growing "outside of the box". After all, they do have the real estate and consumers are already doing grocery shopping in their stores, so it is relatively easy to entice these shoppers to purchase prepared meals as well, such as pizzas, rotisserie chicken, sushi and tossed salads or salads from the salad bar. Consumers surveyed already have a favorable impression on the prepared foods offered by retail, especially supermarkets. A survey conducted by Chicago based research firm Dataessential found that consumers are generally impressed by the quality of the prepared foods sold at supermarkets. Over half of the 2000 regular supermarket shoppers surveyed rated supermarket prepared foods at "good" or "excellent"8. Convenience Stores like 7-Eleven have also been very active in improving the quality of their prepared foods and marketing them to their customers. Given all these facts, I think supermarkets and convenience stores should be subjected to the menu labeling laws as well.
To further cement their positions against the menu labeling laws, the business community led by the pizza industry successfully sought the sponsorship of a few congress men to introduce a bill that would make more sense in conducting business according to these business leaders. On March 21, 2013 Representative Cathy McMorris Rodgers (R-WA), Loretta Sanchez (D-CA), and a group of 13 bipartisan co-sponsors introduced H.R. 1249, the "Common Sense Nutrition Disclosure Act of 2013" bill which would in part amend the proposed menu labeling laws.
"The Common Sense Nutrition Disclosure Act of 2013" bill seeks to amend the menu labeling requirements to make it more realistic and practical. It sets to define a reasonable basis for a restaurant or similar food establishment's nutrient content disclosures, such as allowing restaurants with a dominant off-premise business to disclose calorie count contents in other ways and not necessarily on physical menu boards. The "reasonable basis" also means that the nutrient disclosure can be within acceptable allowances for variation in nutrient content including that of serving size and ingredients as well as inadvertent human error in calculating the caloric content of the menu item. The bill also exempts those who derive less than 50% of their revenues from prepared foods to comply with the law9.
The Association for Convenience and Fuel Retailing (NACS) says the bill would "codify a less burdensome approach to menu labeling by limiting the provision in the health care law to establishments that derive 50 percent or more of their revenue from food that is (a) intended for immediate consumption or (b) prepared and processed on-site. Prepackaged food would not be considered in this equation." The bill currently has 74 co-sponsors but it is still unknown if it will make it pass the congressional committee9.
While this bill generated the support of many, especially those in the pizza, supermarket and convenience store business, the National Restaurant Association is opposing it10 as it views supermarkets and convenience stores as the restaurant industry's competitors, especially if the latter is focusing on their prepared meals business to steal share from commercial restaurants. The bill, if passed, would exempt supermarkets and c-stores from the menu labeling legislation as less than half of their revenues currently come from prepared foods.
"This legislation would broadly exempt chain grocery, convenience stores and other entities that sell restaurant food from providing uniform nutrition information to customers despite that fact that each day thousands of customers purchase meals at these establishments," said Scott DeFife, the NRA's executive vice president of policy and government affairs. "These companies each made strategic decisions to compete directly with their local restaurant community, in this regard, and need to play by the same rules as those with whom they choose to compete."
Clearly, not every party that is potentially affected by the menu labeling laws is aligned and in agreement of the proposed changes as FDA finalized the final set of rules, which put the FDA in a rather difficult position.
Aside from these exceptions outlined in "The Common Sense Nutrition Disclosure Act of 2013" bill that represent a form of protest for the initial menu labeling rules proposed by the FDA, cost is a major point of contention for the business community, especially the smaller operators. The American Action Forum, a 21st Century center-right policy institute providing actionable research and analysis to solve America's most pressing policy challenges, argues that the estimated cumulative cost of the menu labeling regulation, including the cost of the menu boards and compliance hours, would be $757 million (higher than the first-year compliance cost that the FDA estimated, which is $537 million11). In fact, The Office of Management and Budget (OMB) ranked this menu labeling regulation as the third most costly rule enacted during FY 2010.
Some of the additional cost incurred in complying with the menu labeling laws will have to be passed onto consumers, who are still battling with a weak employment market and continue to cut back on their restaurant visits. The larger chain operators are in a position to absorb the cost to stay competitive, but the same cannot be said for the smaller operators, as many opponents of the menu labeling legislation have argued.
Interestingly, the National Restaurant Association (NRA) is 100% behind the menu labeling legislation. Reason for the support is that too many localities with their own version of menu labeling laws are creating different patchwork of different nutritional and menu rules on chain restaurants. The NRA claims that its member businesses would rather have a standardized legislation that is the same across the country that will help lessen the potential confusion caused by the various laws executed in different areas of the country. The NRA has even posted advice/guidelines12 on its website to help its members comply with the legislation, including establishing precise recipes as protocol, soliciting the help of dieticians, using an accurate database, training staff to adhere to recipe protocols, and keeping nutrition information up-to-date and accurate.
One state that is experiencing the consequences of state vs federal compliance of the menu labeling law is California. California had passed its own version of the menu labeling law five years ago. In fact, it was rumored that the legislation was so effective that it had inspired President Obama to include menu labeling in his Affordable Care Act legislation16. However, many chain restaurants in California are ignoring the menu labeling requirement, and officials in the Golden State are apparently keeping a blind eye to it. California State Senator Alex Padilla who wrote the original menu labeling law believes the menu labeling law still exists in California, but the California Restaurant Association begs to differ. Disagreement and confusion like this have led to the current state of the state law not being enforced in many places. Why such confusion? Senator Padilla decided that the state needed to get in step with Affordable Care Act, so he wrote a new law in 2010 that would repeal his first law. The new law would require the state to follow the labeling provisions of the Affordable Care Act. "We wanted to be consistent with national requirements", he told LA Times. The new law would only take effect "only on and after the compliance date of the national menu labeling law", and with the FDA dragging its heels on releasing the national menu labeling requirements, many chain restaurants in California are regarding this as the "betwixt and between" stage where no compliance is required. This frustrates some Californians who seek out for nutrition info on menu when dining out as they may get info from one location but not the other.
Bellomo, the LA County director of environmental health said menu calorie counts technically were required as soon as the Affordable Care Act was signed into law in 2010. However, FDA still needed to define these requirements so until they are defined, the CA officials decided not to enforce the CA menu labeling rule. "Whatever's on the books is on hold pending the federal rules," he said. "We've been very frustrated." Even representatives from the attorney general's office in California do not want to touch this subject16.
So until the national menu labeling rules take effect, I suspect many chain restaurant operators will not want to comply with the old/existing CA menu labeling law. This goes to show how unpopular the menu labeling law actually is among the restaurant operators, and why the National Restaurant Association is in support of a national law that will make compliance less confusing from one state to another.
After three year of writing and revising the rules based on comments received from the public, including the business community, the FDA finally submitted the final rules relating to menu labeling to the White House Office of Management and Budget in April 2014. Now the white house will review it for 90 days before implementation. While FDA has yet to clarify what changes were made to the final version, its commissioner Margaret Hamburg informed Congress at a House appropriations agriculture subcommittee panel last week that she and her team have tried to balance consumers' needs for transparency and information disclosure with restaurants' needs to do business in a practical and realistic manner. "We've been working on the menu labeling rule for a long time and have gotten lots of feedback and input from all the various stakeholders," she said. "We have been trying very hard to find a system that is meaningful for public health but truly implementable and economically viable."
The statement above does not sit well with nutritionists like Marion Nestle, who have stated in her blog (foodpolitics.com) that there are rumors that the White House Office of Management and Budget is planning to hold up exemptions in the menu labeling rules for places like movie theaters and bowling alleys, whose primary business is not to sell food. However, Miss Nestle argues that the calorie intake at movie theaters can often be higher than that of a fast food outlet, as they often push sodas and popcorns in larger than usual containers.
Even after FDA has issue the final rules, it does not appear that the execution of them will be a smooth one, as defiance will continue to come from many sides. The biggest challenge for FDA now is "The Common Sense Nutrition Disclosure Act of 2013" bill that was introduced and will be voted in the House of Representative next. Whether it will pass will depend on how vocal the business community like the Pizza Industry, National Grocers Association and The Association for Convenience and Fuel Retailing are, and how much lobbying they will engage in. While transparency of information is important to consumers (and much appreciated by them), FDA must weigh in the cost for operators to comply with their final rules as this will further burden small businesses in this weakened economy that has already proven challenging for them to run their businesses. The agency has to be more flexible with ways of disclosing nutritional information and recognize the key role supermarkets and convenience stores play in offering prepared foods to consumers, even though these retailers argue that don't derive much revenue from selling prepared foods. Jury is still out on whether consumers will modify their ordering behaviors and adopt a healthier eating pattern if they see caloric information on menus and menu boards. While disclosure of such information is important, FDA must ask itself if the additional work and cost generated for the business community in complying with their final menu labeling rules (which eventually will be passed down to consumers) are out weighted by the potential benefits of disclosing the nutritional information to consumers. Consumers who are proponents of menu labeling should ask themselves the same questions too - if they are willing to pay more for the foods they purchase to see their calories posted on the menus and menu boards, and how they would possibly react to this information.
First Time Judging a Sandwich Competition


I had the privilege to be a guest judge in a sandwich making competition recently. The organizer was my client Charley's Grilled Subs and it was a competition the subs purveyor organized for its franchisees. Known as Charley's "Grillmaster Sandwich Competition", the contest sought out the best 3 sandwich recipes submitted by Charley's franchisee organizations around the country. The recipes were vetted out for feasibility and cost efficiency, ensuring they meet the Charley's corporate standards.
Why me? I had presented the latest food trends at their last franchisee convention earlier this year and a lot of the franchisees now see me as a food trends guru. So Charley's management thought I would be a good guest judge given of fountain of sandwich knowledge I was perceived to have. I had not judged at a food competition before so I thought this would be a really fun experience for me.
The competition was held in the test kitchen of Charley's corporate headquarter in Columbus, Ohio. The setting was done much like a food competition show on Food Network. In fact, one of the other two guest judges was from the Scripp Network which owns Food Network (didn't get a chance to ask him to give me my own show unfortunately). We had the final 3 finalists introduce themselves and then the judges got to talk a little about ourselves. The judges were asked food related questions as the contestants prepared their sandwiches. My questions were on the changing sandwich trends and the importance of limited time offers. I provided satisfactory answers I thought, but some people in the audience were giving me funny looks. Oh well…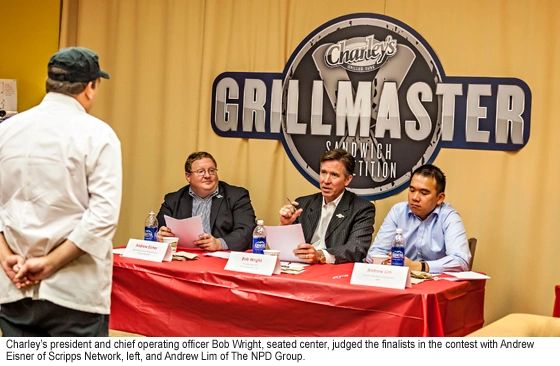 The first sandwich served to us was a cheesesteak sandwich with spicy BBQ sauce (sorry, not pictured here. It'd be too uncool for me to take a picture as a judge). While tasty, the sandwich had too much BBQ sauce in it which overpowered the flavors of other toppings like bacon. I did like the crispy texture brought on by the crispy onion and bacon. The second sandwich was also a cheesesteak sandwich with BBQ sauce, Nevertheless the sauce wasn't as spicy. It was topped with peppered bacon strips and a crunchy pickle with a smoked American cheese. In my opinion, the melted American cheese gave a yellow hue that was not too appealing (the color looked too artificial). The third sandwich was a chicken sandwich with pineapple habanero sauce. I found this sandwich very unique since it delivered this "sweet heat" that I rarely tasted in sandwiches. This also came with bacon (bacon seems to be a must-have in every sandwich now) and I found it necessary since it added some saltiness to the sandwich. The only complain I had was that the sauce was dripping as I was eating the sandwich, making it a messy eating experience. The third sandwich was my favorite of the three entries and I was not the only judge who thought so (the other two seemed to agree). We all thought that it would be a unique limited time offer item on Charley's menu since the chain currently does not have a sandwich with such taste profile. The third sandwich took home the top prize.
Before we left, we took pictures with all three contestants. Apparently I was told a video and press release of the event would be released soon. Not sure if I want to see me making a fool of myself in public. I definitely had a great time doing this but having 30+ people looking at you while you eat is a tad unnerving if you ask me. This was the first time Charley's had organized this competition and it sounded like they would host another one next year. I hope they will ask me to do this again. If they do, I promise I will brush up on my knowledge of common/mainstream cheeses.

For a more professional account of this event, please go to: http://nrn.com/latest-headlines/restaurant-brands-improve-franchisee-input

What Mayor Bloomberg Should Have Done Before Passing the NYC Soda Ban



Problem:
The obesity rate in America is rising. More than one-third of adults in the U.S are obese in 2010. Compared to a rate of 19.4% in 1997, the obesity rate has almost doubled in fifteen years¹. In New York City, the obesity rate among adults is lower at 23.4%. Nevertheless, it has increased in the last five years. Perhaps more alarming is the obesity rate among children aged 6-11 in New York City. In 2010, the rate among children of this age group in New York City is 21.3% which is higher than the national average of 19.6%².
To prevent the obesity rate from rising, New York City Mayor Michael Bloomberg and his office aggressively pushed through a series of efforts aimed at improving nutrition and expanding physical activity opportunities for New Yorkers throughout the five boroughs of the city. Examples include the menu labeling law required for chain restaurants to comply that was passed in 2007. Some of these efforts appear to be paying off as the obesity rate among children in New York City, albeit higher than the national average rate, has declined in the last five years bucking the national obesity trend which is rising.
Program:
To continue curbing obesity rate from rising in New York City, Mayor Bloomberg has implemented a series of bold initiatives aimed at reducing obesity in the city by 2016. The initiatives aimed at reducing the prevalence of obesity among adults by 10% and children (K-8th grade) by 15% . Among adults, the initiatives also aim to reduce their lack of fruit and vegetable servings by 30%, their lack of physical activity in the past 30 days by 15% and their consumption of sugary beverages per day by 30%. The "Soda Ban" amendment passed in the early fall of 2012 is an initiative aimed at curbing sugary beverage consumption in the city.
Policy:
Research conducted by the Obesity Task Force set up by New York City Office of The Mayor has concluded that sugary drinks are a leading driver of obesity and New Yorkers are consuming excessive quantities of sugary drinks. So, much to the dismay of beverage manufacturers and foodservice operators, Mayor Bloomberg and his office approved the infamous "Soda Ban" amendment of Article 81 (food preparation and food establishments) of the New York City health code in September 2012. The amendment states that non-alcoholic sugary drinks offered or sold in foodservice establishments cannot exceed 16 fluid ounces. The amendment extends to self-service cups given out at foodservice establishments for their fountain equipment. Each violation will be fined up to USD200.
People:
The stakeholders of this amendment are the beverage and cup manufacturers, foodservice operators including movie theater concession stands, delis, food trucks and vending carts. Of course, beverage consumers in the city will be affected as well when the amendment kicks into effect in June of 2013.
Analysis:
Soda offers "empty calories" and is the number one source of calories for Americans. Given these reasons alone, I think the "Soda Ban" amendment is a step in the right direction in curbing obesity. But it is passed too hastily and still has several areas with questions that need to be addressed. The data that link sugary beverage consumption to obesity rates produced by the Obesity Task Force to prove the necessity of this amendment can also be disputed. The areas that challenge the feasibility and effectiveness of the amendment are as follow:

1. Why stop at Foodservice Operators? What about Convenience Stores?
C-Stores like 7-Eleven should be included in the amendment because currently only 3% of all regular carbonated soft drinks are served in C-stores, but it contributes over 5 times that size (16%) when it comes to serving regular carbonated soft drinks in an extra-large cup (i.e. Big Gulp)³. 7-Eleven should be considered a foodservice establishment since it is increasing the availability of its prepared meals and snacks, hot or cold, nationwide4. If delis are covered by the amendment, why shouldn't 7-Eleven be included? They both offer a good amount of prepared meals and snacks. Furthermore, 7-Eleven plans to expand aggressively in New York City by adding 20 locations per year until 20175. So NYC consumers may not be able to get a large size soda at a sandwich shop or a movie theater, but they can sure walk to the closest 7-Eleven to get a Big Gulp, or a similar cup size at a bodega.

2. Do obese consumers drink soda alone?
The Obesity Task Force uses CHS 2010 data to show the correlation between those adults who consume at least one sugary beverage a day to their increasing weight6. However, the chart fails to take into account the food consumed by these adults. With consumption of soda declining7 and consumption of fast food increasing, it puts into question why sugary beverages especially soda are consistently being singled out by health professionals. American consumers are increasingly sourcing their calories from fattening food hence sugar does not appear to be the only energy source that contributes to obesity. The consumption of regular carbonated soft drinks at commercial foodservice outlets in New York City is declining at a greater rate than that of the national average³ - a data point that the Obesity Task Force fails to show in its effort to sell the amendment to the public. Multiple studies have also shown that U.S obesity rates are linked to portion sizes8,9,10,11 so targeting only sugary beverages does not seem to be an effective move in curbing obesity.

3. Isn't soda tax a better idea?
Consumers do not like to be taxed more, but they sure do not like to be told what they can or cannot buy. A poll among New York consumers regarding this "Soda Ban" amendment reveals more than half of all respondents (60%) oppose to it, citing a restriction on their rights to choose12. By increasing the cost of sugary beverages in larger cup sizes, consumers will more likely be deterred to purchase them since they have to pay more than before. Mayor Bloomberg's initial soda tax idea was quickly crushed by his opponents, but he should have explore more avenues to revisit this proposal as it appears to be a more effective way to discourage NYC consumers from buying larger size sugary beverages and not projecting the city as a nanny-state at the same time.

4. Is large soda often consumed by one person?
The Obesity Task force assumes that anyone who purchases a soda larger than 16oz would consume the drink all by him- or her-self. But the reality is, large sodas are often shared by more than one consumer, especially in movie theaters13. Consumers see the value in purchasing a larger soda as opposed to buying two smaller cups of soda. This practice is especially popular at an economic time when unemployment is high and disposable personal income is low. The Obesity Task Force should have conducted a survey among those consumers who purchase a large soda at foodservice establishments and assess how often the beverage is being shared. This is to determine if the quest for value, instead of the desirability to consume excessive amount of sugary beverages, helps consumers decide to purchase a larger size soda.

5. What about the non-carbonated sugary beverages?
Much focus of the amendment by the media and public has been on regular carbonated beverages, but this amendment covers the non-carbonated sugary beverages (without milk) sold in the foodservice establishments as well, like the Chinese bubble tea joints in the city. What the Obesity Task Force fails to realize is that these Chinese bubble tea joints have already started offering their consumers choices in the amount of sugar put in their tea purchases, including those larger than 16oz. Many consumers who purchase these tea beverages often opt for a lower amount of sugar to be put in their drinks. With this practice already in place, there is simply no need for a mandate from the city government to prohibit these consumers from buying anything larger than a 16oz.
The Obesity Task Force should have conducted more research in understanding the areas above before passing the amendment of banning sugary beverages larger than 16oz to be served at commercial foodservice outlets in New York City. This will help make the amendment more effective in curbing obesity and help shift consumer behavior in a less forceful manner.
Note: Please contact the author for references
Are Africans Embracing Chinese Food?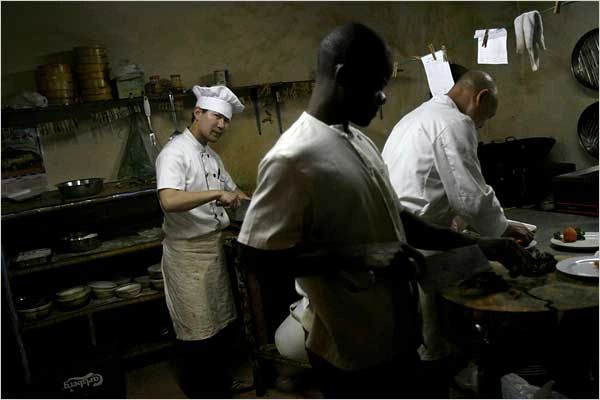 The Chinese government as well as the Chinese private sector have been investing heavily in the African continent in the last ten years. Throngs of Mainland Chinese have been traveling to the African continent in search of business opportunity or work opportunity as a result of the heavy investment. It is estimated that there are over 1.6 million Chinese living in Africa, with approximately half of them (750,000) living and working in Ghana.

While Africans had welcomed the Chinese with open arms initially, an increasing number of them are beginning to harbor ill-will and resentment towards the Chinese after a series of substandard construction work or shoddy goods provided by the Chinese. Despite the growing negative sentiment towards China, Mainland Chinese continue to pour into Africa and they continue to influence Africa with their food and culture.

When I did a research project for my company last year understanding what Nigerians eat, we found that one of the common food items consumed by Nigerians away from home was fried rice. The other was Indomee (an instant noodle originated from Indonesia). This led me to think if Africans, not just Nigerians, are quickly adopting Chinese food as their staple/comfort food and if the Chinese food they are consuming are in fact authentic Chinese food or American style Chinese food (you know, the sweet and sour pork and general Tso's chicken of the world).

I have yet to do much research on this topic, but based on some reading I have done and some basic internet searches, here are some fascinating facts I have gathered:

- There seems to be fewer than 100 Chinese restaurants in the whole of Africa currently, compared to over 30,000+ Chinese eating outlets in the States. With a population of 1 billion Africans (still shy of China's overall population count), there seems to be plenty of opportunity to sell Chinese food in Africa.

- Lonely planet has a list of Chinese restaurant in Africa if you happen to travel there and crave Chinese. You can find the list here: http://www.lonelyplanet.com/africa/restaurants/chinese?page=1

- A million Chinese farmers have joined the gold rush to Africa, grabbing land to plant produce for the Chinese markets. Africans can very well be introduced and exposed to these produce as well.

- According to an online article, Namibians consider Chinese food as well-balanced and healthy and this increasing awareness appears to be encouraging them to eat more Chinese food (they obviously were not talking about American Chinese dishes!). The article even says that "one can indeed see that most Oriental people (oh boy!) are not fat, and this is primarily because of the good kinds of foods they eat on a regular basis."

- Nigerians may have their own version of fried rice, but the preparation style according to the recipes found online is very similar to how Chinese prepare theirs. It'd be remiss of me to not mention that Africa is a main producer of rice.

- Nigerians like egg rolls. Hats off the Uncle Sam and his wonderful creation!

- Chop Suey, Sweet and Sour Pork and Egg Foo Yong can be found on the menu of Chinese Spirit Restaurant, a Chinese eating joint in South Africa. Those are admittedly dishes created in America.



Chinese Spirit Restaurant located in South Africa

- Not all Chinese restaurants serve American-style Chinese food. There is one in Madagascar that dishes up some authentic dishes and is mostly patronized by Chinese customers. I just adore the Malagasy accent found in the owner's Cantonese. She is a third generation Chinese whose ancestors had emigrated from Hong Kong to Madagascar and she has never visited Hong Kong before (check out the video at http://www.dailymotion.com/video/x2204f_chinese-restaurants-madagascar_shortfilms)

I am deeply fascinated by the development of Chinese food in Africa but as you can see, I still need to spend a lot of time researching this topic. It will be interesting to track how the consumption of Chinese food among the African consumers changes over time as China increases its investment in the African continent (the country is already the biggest investor in Africa). I think it will greatly benefit my research if I can visit Africa a few times in the next ten years to dig deep into this topic. It's definitely something worth considering. I just need the money and time to do it (sadly, my weekly Friday lottery ticket investment has yet to pay off).




Could Chinese Takeout Be The Largest Global Fast Food "Chain" Created in America?


When it comes to the largest fast food chains in the world, U.S based chains Subway and McDonald's claim the top spots. With a combined size of over 60,000 units, these chains feature a largely standardized menu with décor and a service style that are similar anywhere they exist. A McDonald's in Taipei is the same as a McDonald's in Istanbul, except for some regional food items featured on the menu written in the local language as well as English. There are usually a couple of menu items that are tailored to the local taste, but beyond that, what you see at the McDonald's outlets in the U.S is what you will see at the McDonald's outlets in Malaysia. The consistency is the primary reason why tourists flock to a fast food chain when they are visiting a foreign country. They want food they are familiar with which frankly defeats the purpose of visiting a foreign country in the first place, but that is not the topic of my discussion here.
US fast food chains are easily recognized around the world. Aside from these chains, one fast food establishment that has a high recognition rate, though it is not run from a centralized location, is the Chinese take-out joint. While not considered a true chain establishment, Chinese take-outs can be considered a chain in many ways. From Europe to South America, the menu offerings at the Chinese take-out joints are largely the same serving American style Chinese food. Although slight variation may occur due to the availability of local ingredients, spring/egg rolls, pot stickers, fried rice and chow mein seem to be the standard offerings at these places, and there is always a dish of pork/chicken chucks battered, fried and dressed in a sweet and tangy sauce. The design of the menu and the font style used on the menu are often similar. The menu board at the restaurant often features photographs of Sweet and Sour Pork, Broccoli with Beef or General Tso's Chicken. These food pictures displayed prominently on the menu board of the Chinese take-out joint by where you live are often similar to the ones used at the Chinese take-out joint located 5000 miles away from you. The classic Chinese takeout box, what was originally designed as an oyster pail, is also used everywhere. Packet soy and duck sauce are often handed out with the takeout orders. At some take-out joints with limited table service capacity, they even provide fortune cookies with the check. While the typical western fast food chains like McDonald's are run from a centralized location, Chinese take-out joints are often run independently, yet the aforementioned characteristics appear identical from one outlet to another.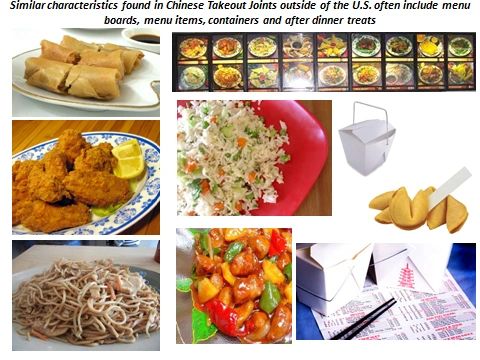 My goal is to examine this interesting development and discuss how the U.S, and not China, has potentially played a vital role in popularizing the Chinese take-out concept outside of Asia. I will start by examining the history of Chinese food in the U.S and describe how it evolved over the years, including the role Chinese food played in the take out history of America. Then I will examine the factors that help introduce American Chinese food outside of the U.S., compare its development against that in other parts of the world outside of Asia and discuss how Chinese food became the comfort food for many around the world.

Americans' first interaction with Chinese food happened in the early 1800s, when traders and ambassadors traveled to China. Yet during this time, many of them, including the American populace, still had the notion that Chinese eat rats. The stereotype continued and was even exaggerated during the Gold Rush in San Francisco in the 1840s. By the late 1800s, many American laborers had worked alongside the Chinese laborers on building rail roads, and some Chinese even worked as cooks for the labor force. But the Americans were still not ready for Chinese food and demanded the cooks to make the steak and potato meals with their woks.
Interestingly, it was New Yorkers who first embraced Chinese food, American-style Chinese food at least. In addition to the west coast, Chinese immigrants were also streaming into New York in the late 1800s. Many moved to Chinatown and opened up restaurants there and soon Chinatown became the hub of Chinese food dining for New York cultural elites. Unlike the Caucasians in San Francisco, who abhorred the Chinese to the core and dismissed their food as inedible, the New Yorkers had a curiosity about foods that were different from theirs and a more experimental attitude. To them, Chinese restaurants offered them foods that were "tasty, exotic and cheap". Thanks to these adventurous New York diners, Americans' attitudes of eating Chinese food went from finding it disdainful to describing the experience of eating Chinese food as sophisticated and cosmopolitan ("eating a bowl of Chop Suey meant that you had achieved a state of worldly, urban sophistication"). The influence of major cosmopolitan areas like New York City cannot be underestimated. Ever since the bohemians and the elites embraced chop suey in New York City in the late 19th century, New Yorkers had helped propel Chinese food from a state of discrimination to appreciation which soon began to be realized up and down the East Coast then across the country. The Bohemian society of New York discovered chop suey as an exotic and moderately priced food in the 1880s and immediately fell in love with it. The visit of a Chinese emissary Li Hongzhang to the Big Apple further triggered the popularity of chop suey since he was reportedly to have enjoyed chop suey during his visit even though that was not the case. Since then chop suey houses sprouted everywhere, even outside of New York City. The presence of these chop suey houses became the blue print of Chinese take-outs that proliferated in America.


One immigrant group that helped popularize Chinese food in New York and eventually other parts of the States as they emigrated out of New York City was the Jewish immigrants from Eastern Europe. Even though Chinese food commonly features ingredients like pork, shrimp and lobster, it is considered a "safe treyf" by these Jewish immigrants. "Treyf" is the Yiddish word for "unclean." With the Chinese cooks chopping these forbidden meat finely and disguising them in sauces, the rule that "if the un-kosher meat was out of sight, it would be out of mind" was adopted by these Jewish immigrants. They were willing to overlook the meat factor because Chinese food was so appealing to them on so many levels. First of all, it lacked dairy and used ingredients that were similar to Eastern European cooking. In addition to these food attributes, the Chinese had a lower social position that the Jewish immigrants and there were no display of Christianity in Chinese restaurants, unlike the Italian restaurants that were another popular dining option then, at least among the Italian themselves.
Americans first came to love "Chop Suey" when they first embraced the idea of eating Chinese food. The name "Chop Suey" means "odds and ends" in Chinese and it is a mix of vegetables and meat cooked in a brown sauce. There are several stories to the invention of "Chop Suey", from the dish originating in Taishan China to the dish being the "national dish of China". The one that seems plausible to me is the one of a cook who worked at a Chinese restaurant in San Francisco in the 19th century. He was forced to serve a bunch of drunken miners food one night but he had no fresh food, so he quickly used all the left overs he had and stir-fried them in a wok. The miners ended up liking the dish and the cook avoided a good beating. Chop suey is a good example of a dish where the Chinese cooked up to cater to the taste of the westerners. When the Chinese immigrants first moved to San Francisco, their career options were limited aside from laying railroad tracks. To earn a living without the command of English, some Chinese immigrants opted to run restaurants or small eateries catering to the miners and railroad workers. To generate business, some adapted to local ingredients and created dishes that were unknown to Chinese eaters but were welcomed by Americans. Chop suey is a prime example. Other examples include Sweet and Sour Chicken, General Tso's Chicken, Crab Rangoon and Egg Rolls – all fried items in nature. There was also a hear say that many items were fried because the cooks for the railroad workers could not find fresh meat nor there was refrigeration back then, hence they had to fry the meat and cover it with sweet and thick sauce to conceal the lack of freshness of the meat. As some restaurant operators immigrated to New York from San Francisco (most of them did so to run away from the rampant discrimination of the Chinese ethnicity in San Francisco), they brought these dishes along with them. One exception being General Tso's Chicken since it was created on the upper east side of Manhattan by a chef who hailed from Taiwan (but whose original form does not resemble today's battered and fried General Tso's Chicken dish).
From serving stir-fried buffalo in the mining days to Matzoh Foo Yong in the days where Jewish immigrants from Eastern Europe were embracing Chinese Food in New York City, Chinese restaurant operators in America were always open to adapting to what appeals to the local culture in order to win their patronage. One key reason for this swift adaptation was that the labors who first arrived in the States from China were not professional cooks. They had to learn to cook to survive and had to adapt to what the local environment could supply them. Chinese had come a long way from being discriminated as the race that eats rats to running exotic restaurants where foreigners come to enjoy food which was out of their familiar zone. Food that, interestingly, were modified by the Chinese to cater to the American palate. This was the birth of American Chinese food. According to Ming Tsai, TV personality as well as owner and chef of the Blue Ginger restaurant in Wellesley, Massachusetts, Chinese restaurants/take outs in America typically try to serve food representing 3-5 regions of China even though they are all modified versions of the authentic dishes in China. They will invariably have "fried vegetables and some protein in thick sauce," "eight different sweet and sour dishes", or "a whole page of 20 different chow meins or fried rice dishes". Chef Tsai said Chinese-American cuisine was pretty much a dumbed-down version of Chinese food. It is adapted to be blander, thicker and sweeter for the American public.


Since Walter Scott of Providence, RI outfitted a horse-drawn lunch wagon with a simple kitchen, and brought hot dinners to workers in 1872, the take-out concept has proliferated in the U.S. Last year, an American consumer on average consumed about 120 take-out meals – an increase of about 50 meals since the early 80s. Urban industrial workers in the 19th century in America first popularized take-out foods and Americans' needs for take-out meals exploded after World War II came to an end, as soldiers returned home and there was a mass exodus to the suburbs. In urban areas, burger, ethnic Italian and Chinese outlets competed for take-out customers
Chinese take-out joints, known as "chow-chow houses" in the early days, sold American Chinese foods on a primarily take-out basis. Small waxy paper cartons were used to carry food like Chow Mein and Chop Suey. Invented in Rochester NY in 1903 by a paper company "Bloomer Brothers" and intended to be used as oyster pails, this box is now the most distinguishable take out container for Chinese take-out places in the US and Europe. After World War II ended, demand for prepared foods went through the roof and American style Chinese food was a popular choice given its cost, taste, uniqueness and portability. Chinese take-out operators started using these oyster pails to transport the food. These containers are uniquely American because you will not find them used in Canada. From sitcoms to dramas to even reality shows in the U.S., we often see the show's characters eating Chinese food from the Chinese takeout containers. Scenes of people working late in the office will invariably feature opened Chinese takeout containers, often with a pair of chopsticks sticking out of them. This was one of the discussion topics I found on the food discussion website, Chowhound. Someone with the screen name of Chinon00 posted a question regarding Chinese takeout featured in the movies and on television. There were over 50 responses, many of which stated that this eating practice seems to be a New York thing since many of the scenes that featured Chinese takeout containers were based in New York City (New Yorkers are more likely to work later than people in other U.S. cities I suppose). While in reality many restaurant operators in New York City no longer deliver their Chinese food in these containers (they only put rice in it nowadays), Hollywood producers still like to use these containers to depict Chinese food consumption in movies or TV shows. By featuring the show's characters eating Chinese food out of these containers in their apartments with their friends, or loved ones in their pajamas, or even with their coworkers late in the office, these scenes have helped reinforce images of these containers as the must-have with American Chinese food.


Besides the signature takeout container, another item that symbolizes Chinese takeout is the fortune cookie. Despite its strong association with Chinese restaurants in America (and anywhere else outside of China), fortune cookies are said to have originated from Japan. Ms. Yasuko Nakamachi from Japan spent six years in researching the origin of fortune cookies after having them at a Chinese restaurant in America in 1980 and discovered that they had originated from her home country. It is believed that fortune cookies first appeared in the U.S in 1914. A Japanese man named Makoto Hagiwara who lived in San Francisco made and served them at his tea house which is now the Golden Gate Park Japanese Tea Garden. However, the origin of the fortune cookie remains contentious. There is another belief that it was created by a Chinese entrepreneur named David Jung who owned the Hong Kong Noodle Company in Los Angeles. He began serving cookies stuffed with biblical messages to his customers in 1918. Fortune cookies remained a regional favorite until the U.S soldiers returned home from World War II. Most of them who were stationed in California during the war started inquiring the local Chinese restaurants they patronized why they were not served the cookies that they were served at the Californian Chinese restaurants. To respond to their customers' needs, local Chinese restaurants outside of California started serving fortune cookies and by 1950s over 250 million fortune cookies were being produced annually in the U.S. Today you can find fortune cookies served by Chinese take-outs and restaurants in Mexico, U.K, Italy, France and India. But ironically, you will not find it in China.
Chinese food had become so popular in the U.S in the early 20th century that even the Christian Science Monitor featured an article in its Sep 29, 1938 issue that "Chinese restaurant… Food put up to Take Out". In 1952, New York Times wrote that "Those who wish a ready-prepared hot Chinese dinner may call on several different establishments. The Midtown Chinese Rathskeller, 125 West Fifty-first Street, packs such well-known specialties of the Orient as chicken chow mein, subgum chicken chop suey and lobster a la Canton. Deliveries are made on fairly large orders" 10. Since Kin-Chu Café, a Chinese eatery in Los Angeles, first made food deliveries in the 1920s, Chinese food purveyors have been delivering cheap food and most importantly convenience to American consumers. With approximately 40,000+ locations in the U.S, Chinese take-outs/restaurants are bigger than any branded US fast food chains.
While the idea of eating American style Chinese food like Chop Suey was spreading rapidly in the U.S., the Europeans and people of other regions did not seem to embrace Chinese food at the American rate. Since the Chinese immigrants settled in areas they call "Chinatown" when they first arrived in the U.S, Chinatown serves as an important launching pad for the Chinese food diaspora. In New York, adventurous diners (including the elites) first dined in the Chinatown in Manhattan out of curiosity, and grew to love the food. After World War II, the return of the U.S. soldiers led to suburbanization with millions of residents moving out of the urban areas to suburban areas, and the Chinese followed suit by building restaurants and take- out joints in the suburban areas. It is worth our while to compare the origins and developments of Chinatowns outside of Asia since these areas introduced Chinese food to the non-Chinese and helped influenced the consumption of Chinese food, albeit in modified form, among them.
By the end of the 19th century, there were at least ten Chinatowns, big or small, established in the U.S.. Most were centered in the West Coast. Established in 1850, San Francisco was the earliest Chinatown built in this country. Others like Oakland, San Diego, Honolulu, New Orleans and even San Luis Obispo (though small) were established in the late 19th century. The east coast also saw a sizable development if Chinatown in the late 1800s, with one built in Manhattan, NY and Newark, NJ (which has since disbanded) in 1870s followed by Boston in 1890s
With the exception of Liverpool in the UK, Chinatowns were not established in the major European cities until the beginning of the 20th century. The Netherlands and France saw the development of Chinatowns in the early 1900s but the mass immigration of Chinese did not take place until the 1950s which were mainly the Chinese from Hong Kong. They immigrated in droves to the UK while the Chinese from Vietnam emigrated to France and Germany and the Chinese from Macau emigrated to Portugal.
With the exception of Cuba and Suriname, many of the Chinatowns in the Latin American countries also were built in the early to mid-20th century and saw mass immigration especially from Taiwan after 1950s (due to political ties and recognition that region has with the government of the Republic of China). Suriname housed her first Chinese community in the 1850s owning much to the Dutch colonial rule. Currently people with Chinese heritage make up about 14% of the Suriname population. Cuba saw the earliest development of Chinatown in Latin American countries. Cantonese contract workers were brought in to work in the sugar cane field in 1847. After completing 8 years of contractual work and obtained their freedom, many opted to stay in Cuba and developed communities of their own in Havana. There were also a small number of Chinese who immigrated to Cuba from the US to escape the discrimination in the U.S then. It was not until Fidel Castro took control of Cuba that the Chinese Cubans started fleeting. Many went to Florida, some ended up in New York City and opened Cuban Chinese restaurants. Despite the early settlement of Chinese in Cuba, the Chinatowns in the Latin American countries are nowhere close to the size of those in the U.S. even though many of the early Chinese immigrants to Latin America came as laborers in the agricultural and fishing industries, much like those early Chinese settlers in the U.S. who came as laborers as well.
The African continent saw development of Chinatowns mainly in Madagascar, Mauritius and South Africa in the early part of the 20th century. The largest Chinese population can be found in the major cities of South Africa. Taiwanese emigrated in large numbers to South Africa in the late 1970s and early 1980s. Countries in the Oceanic region experienced an influx of immigrations among the Chinese in the second half of the 19th century. Most of them ended up in Australia (despite its White Australia Policy) and New Zealand. Most of these immigrants are actually Chinese from Taiwan and other South East Asian countries and not mainland China.
The Middle East was not a region that attracted Chinese immigration in the past. With the exception of the United Arabs Emirates which had a somewhat artificial Chinatown built in Dubai recently, there are no Chinatowns in other parts of the region. In spite of the low numbers of Chinese immigrants in the Middle East region, there are Chinese immigrants who run restaurants here. The resiliency of these Chinese restaurant operators in this region is much admired. Al-Maida Chinese Restaurant in Tripoli stayed open during the Libyan uprising last year, feeding reporters and journalists as they carried out with their life endangering tasks. In Kabul, Golden Key Seafood Restaurant stayed open in the midst of the chaos in landlocked Afghanistan feeding workers from non-profit organizations. In Baghdad, the Chinese restaurant at the al-Mandour Hotel and another one located in the Iraqi capital's Green Zone, continued their operation during the worst of days, feeding the Chinese diplomats and contractors.
Comparing the historical development of Chinatowns across the world reveals that the U.S. had a much robust and earlier development than other regions. There were 5 Chinese restaurants in San Francisco by 1850, whereas the first Chinese restaurant in Europe was opened in London 57 years later in 1907. The proximity of the U.S West Coast to China could be a factor why this is so, but it had more to do with the Chinese slavery implemented for the railroad industry in the mid- 19th century. It brought a large numbers of Chinese laborers (almost all of them men) who helped create a foodservice system of their own. These men were untrained cooks hence they were forced to create dishes of their own. The entrepreneurial spirits in these immigrants also led them to opening Chinese restaurants and take-out joints and to create "Chinese" dishes that are tailored to the Americans' taste palate, like Chop Suey, Kung Pao Chicken, Sweet and Sour Pork, Egg Rolls and Fortune Cookies – dishes that you cannot find back in their homeland. This is much like Cuba, which had a large group of Chinese laborers entering the country in the late 19th century and formed their own communities. As a result, Cuba now has the largest Chinatown in Latin America.
Interestingly, the backbone of labor supply for Chinese restaurants in the States today is not any of the major cities in the west coast (despite the immigration history). It is New York City's Chinatown. The Chinatown in Manhattan has through the years become the employment hub for Chinese workers in the U.S. At the start of every week, the employment agencies cluttered near the Manhattan Bridge handle many Chinese restaurant workers who are looking for a cook, waitress or a deliveryman position at a Chinese restaurant. These agencies handle vacancies for Chinese restaurants across the country, and lately even Mexican immigrants have started going to these agencies for employment opportunities at Chinese restaurants in the country. Several bus companies offer inexpensive transportation to get these eager workers to their new employers. These bus companies have become popular transportation of choice among non-Chinese as well, such as college students who often took them to cities along the Eastern corridor like Boston, Philadelphia and Washington DC.
While Chinatowns in the States helped create the unique American Chinese dishes or transform the oyster pails into the "official" Chinese take-out containers, or popularize the table placemats showing the 12 animals in the Chinese Zodiac calendar, the food distributors have no doubt played an instrumental role in standardizing the Chinese take-out concept in America and outside of America. In the U.S., there are many foodservice distributors who provide support to the 40,000+ Chinese eating outlets. From national to regional establishment, foodservice distributors like Sysco and Feesers call on Chinese take-outs and restaurants in the U.S by providing them all the essentials such as food ingredients, kitchen supplies and food containers. U.S. has a richer foodservice distribution history than other countries. Foodservice industry in the U.S was born as early as mid-19th century when entrepreneurs practiced their trade of distributing food to foodservice operators from small stores and warehouses. 26 Many of these businesses were handed off to future family generations and today, many of the 2500+ foodservice distributors in the U.S. are still privately held and run by family members. The foodservice distribution industry expanded greatly after World War II, following a boom in the number of eating outlets, including Chinese concept, in the U.S. Since US foodservice distributors have had a longer history of working with Chinese takeout joints, it is expected that the foodservice distributors outside of the U.S. look to them for guidance on what to provide to Chinese restaurant customers in their regions, which is why many of the items found in a Chinese takeout joint seem standardized throughout the world. For example, SeeWoo, a foodservice distributor based in London U.K., was established in 1975 and claims to be the largest supplier of Asian food products in Europe. On its website (http://www.seewoo.com), it offers many catering products including those commonly found at Chinese take-out joints in the U.S, like the take-out containers and fortune cookies, both created in the U.S.. Feesers Foodservice Distributor (http://www.feesers.com), a regional foodservice distributor based in Pittsburgh, PA, also caters to the Chinese eating outlets but has been around since 1901. This is evident that the foodservice distribution companies outside of the U.S. (and Asia) look to the U.S. for guidance when it comes to supplying to Chinese eating outlets since the foodservice distribution companies in the U.S have had a longer operation history and experience in supplying to Chinese eating outlets. The top 10 foodservice distribution companies in the U.S such as Sysco and US Food, also have subsidiaries around the world providing food and restaurant supplies to local restaurants, including Chinese take-out joints.


Like pizza, tacos or kebabs, Chinese take-out food has become a comfort food around the world. Carbohydrates, fried and msg-laden food, coupled with low cost and convenience (most Chinese take-out joints are open late) are what consumers around the world find Chinese take-out food appealing. This is why Chinese food is quickly becoming a comfort food in Europe and other parts of the world. Chinese food already had a 42% market share among all retail ethnic food consumed in Europe in 2007, and the percentage has increased since then.
From traditional western fast food joints like McDonald's and KFC to the not so traditional fast food joints like the American influenced Chinese take-out joints, the U.S. continues to provide convenience to the world through its inexpensive and perhaps fattening, non-nutritious food either directly (western fast food) or indirectly (Chinese take-outs). The characteristics of Chinese take-outs outside of the U.S. are very similar to those in the U.S.. They often include the food pictures featured at the counter, foods that are usually fried in the form of a roll, chicken wings, or other protein dressed in sweet and sour sauce, rice or noodles that are fried or stir fried, menu designs and layouts that don't deviate much from each other (albeit in different languages), fortune cookies handed out as after dinner treats and packet soy/duck sauce provided as the standard condiments with each take-out. The only thing missing is the American flag.
Book Review:
Sasha Issenberg, The Sushi Economy and Charles Clover, The End Of The Line.
I love to eat fish, especially when it comes in sashimi or sushi form. Often a time I would sit at a sushi bar and ponder how sushi made its way from Japan to the U.S., and, judging from its global popularity, to many parts of the world. Now, after I have read Sasha Issenberg's The Sushi Economy, which has answered this age old question of mine, I can do other things while I wait for my sushi, like wondering how tamago (the delicious Japanese omelet) is made, and if serious sushi eaters in Japan would really eat a piece of tamago before their sushi meal to gauge the quality of the sushi served at a sushi restaurant (apparently some Japanese had walked out of the sushi restaurant after taking one bite of the tamago they ordered). Issenberg's book, while very thorough in explaining the origin of sushi, does not cover the origin of tamago much to my disappointment, but I digress.
An American journalist, Issenberg was initially assigned to write a sushi related topic for Philadelphia Magazine. As he was doing research for the article, he developed a deep interest in the origin of sushi and its expansion beyond Japan which led him to the path of authoring this book. Issenberg traveled across the globe to personally observe and gather facts on all things related to sushi. In his book, he details the development of sushi from its origin as a Japanese street food to its status as a pricey indulgent food worldwide. Issenberg highlights how economic, social, technological and culinary factors have helped introduce sushi to the world.
Issenberg starts off in his introduction section by informing his readers that trust is an important element in the selling of sushi and there are many people involved in the fish trading world like determining the value of the fish. Issenberg also informs his readers of the importance of tuna in the sushi world. "In the sushi system, tuna is the trophy fish: the most demand by diners, the one that is tested as a benchmark of a restaurant's merit" (well, I guess that pretty much answers my question about the worth of tamago in the sushi hierarchy). Issenberg also introduces his readers to the idea of globalism and how that has played a key part in popularizing sushi outside of Japan. The forces behind the popularity of sushi were not big conglomerates or corporations, but individuals such as migrant farmers and railroad workers in the nineteen century, as well as corporate executives who traveled to/from Japan and individual Japanese chefs who expanded their career abroad in the twentieth century. The most memorable part of the introductory section for me was when Issenberg confirmed the hearsay that spicy tuna roll was developed by American chefs to unload scraps of fish that were past their prime. I will never be able to lay my eyes on a spicy tuna roll again, let alone eating one.
The four chapters in the first part of the book titled "The Freight Economy" weave together an interesting piece of narration of why and how blue fin tuna from the North Atlantic coast -- once considered inedible by the locals -- became a precious air cargo sent frequently to the famous Tsukiji fish market in Tokyo. It all started when the executives at Japan Airlines were trying to find precious commodity to fill up the cargo space on its flights from North America back to Japan. Issenberg describes in great detail how fish trading in the Tsukiji fish market works and how Narita has become the hub of tuna arrival. He also writes about the origin of nigiri sushi and wasabi and the early adopter of sushi. While I find this section to be an interesting read, there are parts where I find Issenberg exaggerating the truth, like comparing sushi chefs with samurais. Unless you show me a sushi chef who will commit hara kiri (a form of Japanese ritual suicide by disembowelment) when he accidentally cuts my piece of raw fish a little thin, I will find it hard to believe that modern day sushi chefs are much like the olden day samurais.
The first chapter I read in the second part of the book titled "The Food Economy" discusses how sushi made it beyond Japan (by following the expansion of sushi first to Southern California then to the rest of the U.S.). Sushi's acceptance by U.S. consumers was due to several concurrent developments. The willingness of Californians to try foreign food, the appreciation of fresh/healthy food and the appreciation of Japanese aesthetics all led to the acceptance of sushi in Southern California. Japanese restaurants also tried their best to cater to the local taste preferences. For example, a roll using California's richly available avocado was created as fish supply was low during certain time of the year. It's aptly called "California Roll". The development of California's own sushi roll proved that sushi had come a long way in the Golden state since its early referral as the "rice sandwich". Los Angeles Times personalities columnist Gene Sherman asked his readers in 1958, "Okay, are you ready for the recipe for rice sandwiches?" It is certainly interesting to learn how sushi has made it in cultures that originally found uncooked fish disgusting.
The second chapter of "The Food Economy" highlights a Japanese sushi chef who ventured out of Japan, defied the Japanese tradition of sushi making and made a name for himself abroad (now that's some Samurai spirit there). His name is Nobu Matsuhisa. He started his restaurant empire in Los Angeles in the 80s having worked as a sushi chef in Tokyo, Lima, Buenos Aires and briefly, Alaska. Since partnering with actor Robert De Niro and opening his first namesake restaurant in New York City, Chef Matsuhisa now has Nobu in more than twenty cities around the world. He is no doubt one of the forces that helped bring sushi to the world's center stage.
In part four of the book titled "The Future Economy", Issenberg presents the latest sushi movement in mainland China. "There are 50 million new Chinese sushi eaters to be made in coming years" he writes. The Chinese consumers have discovered sushi and Japanese restaurant operators are flocking over there to satiate their newly discovered cravings, like the case of sushi chef Takamasha Ueno who opened a sushi restaurant in Dalian, China. Issenberg closes out the book by focusing again on the Japanese fish trading market in his epilogue, reinforcing his assertion that the sushi market is built on trust and personal relationship.
This book is an interesting read especially for someone who loves to eat sushi. But it does have a few shortcomings. Tantalizing threads, such as a one-time mention of famous sushi chef Masa Takayama, are brought to the attention of the readers only never to be mentioned again. I am more interested in learning about his life story than that of Nobu Matsuhisa! The knowledge of Takayama's life story will help me appreciate my $350 meal more when I dine at his restaurant next. I also find the title of the book "The Sushi Economy" a tad misleading. I was expecting the author to discuss more about globalization and the economics of sushi rather than feature character profiles of fishermen, fish vendors/brokers and sushi chefs. The book also does not seem to emphasize enough the endangered state of the blue fin tuna and other fish populations due to the world's growing appetite for sushi.
The book titled "The End of The Line" written by Charles Clover more than makes up for the insufficient coverage that Sasha Issenberg gives to the topic of endangered fish stocks due to overfishing and harmful fishing practices. Clover is an award winning environmental journalist who has edited for The Daily Telegraph. He also founded the Telegraph Earth website and coauthored a book on sustainable farming. In writing this book, Clover spent several decades investigating and experiencing the various fishing grounds. Clover argues that our passion for fish is simply unsustainable. He asserts that three quarters of the world's fish stocks are overfished, and many popular varieties such as the blue fin tuna risk extinction within the next few decades. According to Clover, everyone has a hand in contributing to the current state of our over-fishing disaster - the fishermen who trawl the vast sea and destroy everything in their path, the incompetent scientists who overlook the detrimental facts of overfishing, the celebrity chefs who feature endangered fish on their menus, sushi diners who need their daily fix of sushi and the government who keeps a blind eye to overfishing and explores the poorer countries for their fish supply.
Clover has managed to engage his readers from the very first sentence in the introduction of his book. Imagine, he instructs, a drag line tied between two bulldozers and dragged across the plains of Africa, scooping up all habitats like rhinos and elephants in its way. Because there is no market for much of the catch, a vast pile of corpses and wrecked habitat is left behind. Imagine the same occurs with the world's ocean – sophisticated fishing boats from the First world devastating the fish rich ocean of the Third world. "Fishing with modern technology is the most destructive activity on Earth," Clover asserts.
All 20 chapters in Clover's book details the dynamics of the fishing industry and how overfishing is changing our world and what we eat. From chapter 2 (Feeding Frenzy) where Clover talks about the dwindling down of the blue fin tuna population to chapter 20 (Reclaiming The Sea) where he offers steps on how we can solve the current problem of overfishing, and from chapter 8 (After The Gold Rush) where Clover discusses why cod fishing came to a halt in Newfoundland to chapter 10 (The Slime Trail) where he presents the facts that governments, like that of Spain, is empowering illegal fishing activities, Clover appears to be deeply concerned with our world and wants to preserve the bounty of the oceans and seas for our future generations. He tackles a topic that needs to be put front and center at national and international levels, especially if we are all concerned with the world's ability to feed 9 billion people by 2050. Imagine a world without fish then. Clearly it is not a pretty picture for all except those with ichthyphobia.
Reading this book is like taking a round-the-world trip. Readers follow Clover and his travel accounts around the world as he meets with people ranging from government leaders to fishermen that make their living at sea. He even worked as a deck hand on a fishing boat in order to gain first-hand experience that is essential to bringing this topic to life. Unlike Issenberg who focuses only on the overfishing of blue fin tuna in his book, Clover talks about the depletion of all kinds of fish like cod, snapper and halibut. Clover not only presents the problems that are plaguing the health of world-wide fisheries and ocean ecosystems, he also offers solutions on how we can overcome these problems. I really appreciate Clover's positive tone that if we do not explore our oceans and seas for short term benefits, we will have many more fish to eat in the future. Like other natural resources, we need to be responsible consumers. While Issenberg's book also offers a round-the-world account of all things related to sushi, reading his book is like watching a fun travel show on the Food Network or Travel Channel. Reading Clover's book is like watching a serious documentary on the Discovery Channel (Incidentally, there is a two-year old documentary with the same name as the book which apparently was inspired by Clover's book).
Clover's book is thought provoking and informative. The only complaint I have is that the author uses too much narration and not much dialogue, hence the content can get a little drab at times. The best non-fiction book should make readers think they are reading a novel with a plot just like any work of fiction. Clover should adopt ten percent of Issenberg's tendency to sensationalize his materials to make them a little livelier to read.
While each book has its positive and negative parts (one has more positives than the other), there are benefits of reading both together. Issenberg's The Sushi Economy enables readers to understand the origin of a food item from Japan that has been popularized and accepted by cultures that are far different than Japan's culture, thanks to several societal factors including the appreciation for health and aesthetics. Clover's The End of The Line provides readers with an understanding of how our overconsumption of a certain food like sushi leads to the endangerment of fish species and anything that was caught alongside them. We all need to adopt a balanced and responsible way of eating seafood items such as sushi. As a frequent sushi eater, I will start ordering less tuna whenever I have my sushi fix. I will replace it with tamago. At least chickens are not endangered. Are they?
Book Review: James Watson and Melissa Caldwell, The Cultural Politics of Food and Eating
Being a passionate eater and traveler, I really enjoyed reading a book on food and eating in different cultures last week, especially when I had spent the prior week reading a morbid, albeit very well written, book on eating disorder. The Cultural Politics of Food and Eating, a reader edited by James L. Watson and Melissa L. Caldwell, features a collection of essays written by anthropologists, political scientists and historians around the world. The central theme of these essays appears to be that the influence of food and culture is a two-way street - food influences a culture and culture influences the consumption of food. From an essay discussing how Coca Cola was a meta-symbol in Trinidad to one that details how McDonald's presence in China had influenced the Mainland Chinese, these essays all aim to address themes like globalization, capitalism, market economies and consumption practices via the study of food.
The five essays I read all touch on food and beverage consumption in countries stretching from the Caribbean to the Far East, but four of the five essays focus on products imported by two big American brands, Coca Cola and McDonald's. These essays detail the reactions of locals when a foreign food or beverage item enters their society (as influenced by the local culture) and how the society rejects or accepts the foreign food or beverage over time (and in doing so, how the food or beverage item alters a society's beliefs and practices). One of my key takeaways from reading these essays is that a country as powerful as United States does not necessarily possess the cultural imperialism that many thought it does despite the omnipresence of Hollywood films, U.S. fast food brands and denim jeans worldwide. When a U.S product/brand travels to a foreign country, the product/brand has to be able to make a connection with the locals to succeed in that marketplace. Marketing can do everything in its power to communicate the benefits and features of a product/brand, but it will most likely not engage the local consumers if the benefits and features do not bring value to these local consumers. Value is often perceived by the consumers with reference and comparison to their past, their ethnicity and their culture. A good value is not necessarily tied to low price. For the McDonald's customers in China, a good value is the brightly lit, clean and modern dining area for them to enjoy their food without being hurried, as mentioned in YunXiang Yan's "Consuming McDonald's In Beijing". For the McDonald's customers in Russia, a good value is being able to eat something foreign (French Fries) made with locally grown potatoes, as mentioned in Melissa L. Caldwell's "McDonald's and Consumerism in Moscow". These essays suggest that when locals accept a foreign product/brand, they will attempt to make it as part of their own culture.
The importance of foreign companies marketing their products locally is reinforced in Daniel Miller's "Coca-Cola: A Black Sweet Drink From Trinidad". The essay discusses the concept of popular soft drink brand Coca-Cola being a meta-symbol. A meta-symbol is basically the symbol of all symbols. As Miller writes, "Coca-Cola comes to stand, not just for a particular soft drink, but also for the problematic nature of commodities in general", Coca-Cola (Coke) is not perceived by consumers around the world as just a refreshing beverage, it is also a symbol of commodities, capitalism and at times, Americanization or cultural imperialism. Coke gained entry into the country of Trinidad through local franchised bottlers like Cannings Bottling Company. The politics involved in bottling Coke and consuming it in Trinidad proved that Coke may be a global brand, but it is still subjected to local cultures, traditions and ways of doing things. In fact, consumers often compare the foreign product to a similar local product, as evident when Miller writes about Coke as "a particular images of globality that are held as a polarity against highly localized drinks such as sorrel and punch a crème…" – proving that consumers who buy global brands around the world also think about buying/supporting local brands of the similar category. In this essay, Miller brings up the concept of localization and emphasizes the importance of understanding how a product is viewed differently by culture and region.
To attract consumers who want to buy local, global companies like Coke should attempt to distance itself from acting like a global company. It should engage in local marketing activities and build a connection with the local communities. Miller does a great job of showing examples of the importance of understanding local culture and tailoring products to each market according to what is important to that market. He argues that global commodity companies like Coke have to understand the target market of each community around the world by evaluating the ethnicity, culture, race, values, beliefs, political stance, how the individuals act in the market and their viewpoints at a local level. Although altering its product completely to meet the demand of a local culture is impossible for a global company like Coke, it can adopt a localized marketing and advertising approach to establish a connection with the local community. By examining the market with a local lens and marketing locally, the global company will be able to establish a positive brand image in that community and hence gain product acceptance. As a business professional with an undergraduate degree in Marketing, I think every marketing student and professional should read this essay.
While I find the essay insightful and educational, I am puzzled by Miller's use of the swastika as a comparison to Coca-Cola as a meta-symbol. Although the swastika is an ancient Indian symbol dating back to 2500 BC, it became a well-known symbol worldwide when the Nazi Party of Germany adopted it as its party symbol in 1920. Given America's disapproval of the Nazi party and its anti-Semitic history, I find it interesting that Miller would compare a U.S. heavyweight consumer brand like Coke to a symbol so heavily associated with something that the U.S. stands against. Perhaps Miller wants to show his readers that it is the populace who make the brand as powerful as it can be, much like the German Nazi party who managed to turn an innocent Sanskrit symbol into a much detested one.
The need for local consumers to buy local and support the local producers is reaffirmed in the essay titled "McDonald's and Consumerism in Moscow" written by Melissa L. Caldwell. An ethnographic study of sorts, this essay reviews how McDonald's attempted to persuade the Russians to eat American foods and how the Russians have in turn "domesticated" McDonald's. Examples include the author being asked to make "milk cocktail" at her Russian friend's home in the summer of 2000, which she later found out that it was milkshake that she was asked to make. McDonald's had introduced milkshake to the Russian consumers in the early 90s and the item gained wide popularity among them. Caldwell also talks about how McDonald's had to use potatoes supplied by the local farmers for its French fries since the Russians have a pride in sourcing their food to local suppliers, or how families would invite guests over and attempt to make a McDonald's style burger for them.
While Caldwell does a good job in showing how the Russian consumers are setting a standard for McDonald's to be accepted in their country, she fails to discuss Russian consumers' love for McDonald's products and what appears to be driving that. After all, they love McDonald's milkshakes and burgers so much that they want to replicate it at home. Also, a deeper look at the Russian's consumption of McDonald's food items reveals that McDonald's somehow has managed to blur the boundaries between at home and away from home living for the Russian consumers. By attempting to make milkshakes or burgers at home, Russian consumers are drawing aspects of McDonald's into the intimate spaces of their everyday at-home living and personalizing the public/away from home McDonald's experience. McDonald's is so well entrenched in the lives and expectations of some Russian consumers that they are viewing the U.S burger chain as authentically Russian and hence an indigenous product. Caldwell mentions about her two Muscovite friends who were visiting the U.S.. They dropped by at a McDonald's on their trip and were disappointed with the taste of the foods they ordered at the U.S. location. They then decided not to visit another McDonald's until they returned to Russia. Apparently they have adopted McDonald's as their home brand.
The importance of marketing locally is again what I took away from reading this essay. By marketing locally and tailoring the product features and benefits to the needs of the Russian consumers, McDonald's not only managed to gain wide acceptance by the Russian consumers. The chain also managed to change how Russians eat at home as they attempt to replicate McDonald's products -- all made with products that are locally grown of course.
Perhaps Russian consumers' love for McDonald's product sources to the novelty factor. Foods like burgers, French fries or milkshakes were not something the Russians ate before the arrival of McDonald's to their country. But novelty can extend beyond food to attract the local consumers and gain their continued patronage. Sometimes food may not be the main reason why local consumers embrace a foreign brand. It could be macro factors like lifestyle change and demographic shifts. Such were the case with the Mainland Chinese consumers and their visits to McDonald's.
In James L Watson's "China's Big Mac Attack", the author uses Hong Kong as an example and talks about how McDonald's gained a foothold there and how the Hong Kong fast food consumers made McDonald's as one of their own over time. This is due mainly to changing lifestyles and shifting population and has nothing to do with the appeal of McDonald's foods. For example, the retirees would often hang out at McDonald's for a few hours before the lunch crowd arrived. Then the school kids would take over in the afternoon. Even in China today, the increasing number of women who join the workforce, thanks to the current economic boom, means that there are fewer women who assume the traditional housewife duties of taking care of their kids and cooking/cleaning at home. When these time pressured moms look for a quick meal solution, US fast food brands like McDonald's is there to serve its purpose. Furthermore, the one-child policy of China has generated a lot of kids that are spoiled rotten by their parents (they are called "Little Emperors" or "Little Empresses"). Both working parents would often reward their one child with fast food at his/her request since they hardly spend time with their kid and hence feel guilty about it.
The essay "Consuming McDonald's in Beijing" by Yunxiang Yan further delineates how McDonald's appeals to the Chinese consumers with non-food related qualities. The chain's ambiance and service mode appear to have attracted the fast food consumers in Beijing. For the Chinese consumers, the only thing that is "fast" in a fast food joint like McDonald's is the speed the food is served. Everything else is opposite of that. Because McDonald's offers a brightly lit, clean, air-conditioned and attractive dining environment, Chinese consumers will often linger there for a long period of time (the immaculately spotless bathrooms at McDonald's are also a source of motivation for their extended stay). Chinese consumers did not have the luxury to dine this way in the past so McDonald's has found a way to win their patronage and support. Chinese women also find McDonald's an attractive place to dine. According to a 1996 study conducted by He Yuping, women were more likely than men to enjoy fast food dining. Compared to formal dining environment, Chinese women have more freedom to pick their own food and engage in their own conversation in a fast food place like McDonald's. Women also feel more comfortable dining alone at McDonald's compared to a formal or Chinese eating establishment. Solo female diners are often mistaken as a prostitute or a loose woman and would invite unsolicited attention from the male diners at a traditional Chinese restaurant.
I find these two essays which focus on how McDonald's is used in China to be insightful and should serve as a reminder to food marketers that there is more to focus on when marketing a food product/brand than its taste. In the case of McDonald's in China, its acceptance by the Chinese community obviously transcends beyond the food factor. McDonald's offers the Chinese consumers what they could not enjoy in the past – spacious and air-conditioned dining room, clean bathrooms and the freedom to pick and choose food of one's choice. The only two areas I wish the authors of these two essays would have touched on are the concern of Chinese parents with their kids eating unhealthy fast food (perhaps this problem will set in when the brand reaches a maturity level in a market, much like Shanghai and Beijing now), and, how the Mainland Chinese who are employed by McDonald's feel working for a major global brand, thus giving us a better idea of how a local culture can affect the production of a global brand (like the Coke in Trinidad piece).
The only essay that does not appear to show that a foreign item is welcomed (at least partly) in a local culture is the essay "Crafting Chocolates in France" written by Susan J. Terrio. The French artisanal chocolate makers were threatened by the Belgian candies/chocolates that were imported to France to meet the demand of a broader group of middle-class French consumers. The essay suggests the French have a stronger sense of nationalism with their food/products than the Americans.
In summation, these five essays remind me of the importance of local marketing, and that the influence of food and culture is a two way street. A global brand like McDonald's and Coca-Cola do not often have the superior cultural imperialism that many think they have. They too are subjected to how the local culture works and how well they can connect with it to gain acceptance and usage of the local community. While this is true, we cannot deny that what McDonald's has to offer does influence or alter the way Chinese and Russian consumers eat, even if they are attempting to make the brand their own in various ways. Imitation is the biggest form of flattery… something that the Americans would probably appreciate more than the French (as suggested by Terrio's essay on French chocolate). Milk shakes, burgers, French fries, counter ordering, clean and spacious dining rooms and clean bathrooms were all original ideas of U.S fast food concepts, so even if the Russians and Chinese are accepting these products/features on their own terms, they are obviously attracted by them, and that begs the question "Are global brands like McDonald's and Coke really not possessing and exerting the cultural imperialism that we think they do?".
Book Review: Fasting Girls: The History of Anorexia Nervosa by Joan Jacob Brumberg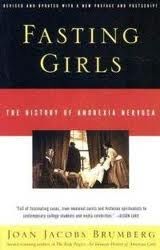 Joan Jacob Brumberg's stint as a tutor for patients in the pediatric section of Strong Memorial Hospital first allowed her to come in contact with anorexia nervosa. Her following positions as a history faculty and admission committee member at Cornell University continued to expose her to this eating disorder which deepened her interest in this subject matter. Her interest eventually led her to writing the book titled "Fasting Girls: The History of Anorexia Nervosa".
As a historian, Brumberg chronicles women's refusal to eat dating as far back as the 13th century and shows detailed and convincing examples to help her readers understand how women of each era had dealt with food refusal. By writing about martyrs in the medieval time who used starvation to demonstrate their devotion to god, women who attempted to survive on flower petals and air, and silent screen stars whose strict slimming regimens inspired a legion of fans to follow, the author attempted to show her readers how the shifting social and cultural influences have shaped the perception of anorexia in the past as well as today.
Brumberg urges her readers to consider what food meant to women at different points in time before they dismiss anorexia nervosa as an absolute and consistent psychological experience. She disagrees when media and medical professionals make the claim that "anorexia nervosa is a new disease in the 1980s". Brumberg's main argument is that the eating disorder is a historically specific behavior that emerged from distinctive economic and social environment of the late 19th century.
To support her argument, Brumberg presented evidence of female food refusal in Medieval Europe in chapter 2 (From Sainthood to Patienthood). She focused on female saints like Catherine of Siena whose practice of food refusal and prolonged fasting are considered miracles of survival and models of female holiness back then. This practice was called "Anorexia Mirabilis" which meant "miraculously inspired loss of appetite" and was, according to Brumberg, different than "anorexia nervosa" mainly on the "recruitment" phase (the author describes both anorexia mirabilis and anorexia nervosa have a two stage process, recruitment and career). In the medieval world, believers resorted to food practices to express their religious ideals of suffering and service. Appetite control (anorexia mirabilis), especially among women, was the collective values of that age. Anorexia nervosa, on the other hand, expresses the individualism of modern times.
While I agree with Brumberg's main argument that eating disorder like anorexia nervosa is a historically specific behavior that originated way before 1980s, I cannot agree with her belief that anorexia mirabilis and anorexia nervosa are two different conditions. Yes, the medieval women resorted to fasting or underwent prolonged period of food abstinence in their efforts to become holier, but there is no denying that they suppressed/controlled their appetite to achieve their goals – much like the modern day girls who become anorexic because they want to get the attention of their parents or they want to look like that slim supermodel on the cover of June's Vogue magazine. In both cases, appetite for food is not lost. Rather it is under extreme control for whatever motivation that is present in these women. Women who suffered from anorexia, be it the mirabilis or the nervosa kind, used food restriction as a means of control, whether it was to get closer to God or further away from their family. Unlike Brumberg, I have to agree with medievalist Rudolph Bell on his argument that anorexia mirabilis suffered by holy women such as Catherine of Siena is similar to anorexia nervosa which modern women suffer.
The use of food refusal and abstinence as a means of control is evident in the fascinating case of Ann Moore, whom Brumberg wrote about in her book. Ann, who lived in the early 1800s, became famous after she supposedly went on for four years without eating, claiming only to have eaten a few currants during that period of time. Some said they she was living on air, others, especially those of the medical profession dismissed her as a fraud. She drew not only attention from the public but also material gains from those who believed she was a saint. It turns out she was secretly getting bites of food from her daughter, making her a symbol of female deceit at that time. Brumberg argues that women in that era fasted because they wanted to be closer to the saint. They did not necessarily use food refusal as a means to gain attention, fame or even wealth. This was certainly not the case with Ann Moore.
Still Ann Moore's chronicles did not fully answer why younger females would fast or starve themselves. In Chapter 3 (The Debate Over Fasting Girls), Brumberg did a great job in providing a more complete answer to this question by highlighting control, family complexity and the increasing influence of medical professional on anorexia through the cases of two young girls from the Victorian era, Sarah Jacob and Mollie Fancher. In the case of Sarah Jacob, who was said to have suffered hysteria by the doctors back then, she was controlling her food intakes to get attention (but was secretly eating much like Ann Moore). When she was put under doctor's observation, her health deteriorated rapidly but her family refused to get treatment for her and it contributed to her demise. In the case of Molly Fancher, the family issue lies in the premature death of her mother and the social status of her father which contributed to her behavior in refusing to eat.
Aside from giving her readers a wider perspective on why young girls in the 19th century fasted for an extended period of time, Brumberg also did an excellent job in chapter 3 in helping them understand the progress of female food refusal. Not only did she introduce family as an influencing factor in anorexic behaviors, she also highlighted the beginning of secularization and medicalization of eating disorder by bringing medical professionals into the picture. Brumberg emphasized the importance in the role medical professionals like doctors played in the public's understanding of anorexia nervosa. Just as there were pious people who would treat fasting girls as pilgrimage destinations and would often bring offerings of money or gifts to the emaciated, there were also medical men who believed that adolescent girls ran a high risk for mental disorder and would often tie fasting behavior with hysteria. Religions and modern science became two forces that appeared to be pulling fasting behaviors in two different directions, while family was the only constant force in the life of the fasting girls and had the most impact on their behaviors, as delineated by Brumberg in chapter 5 (Love and Food in the Bourgeois Family).
In the bourgeois concept of a Victorian family, the offspring would live at home until he/she got married, hence lengthening his/her parental dependency. According to Brumberg, the middle-class households sheltered their kids from the real world, especially the young daughters, but few had considered this to be a problem. One of the few was Charles Lasegue, a French psychiatrist who first gave us a real glimpse of the connection between family pressures and anorexia nervosa. According to Lasegue, inappropriate romantic expectations, blocked educational or social opportunities and struggles with parents (especially the mother) were the frustrations a young Victorian woman could face as she transited from adolescence to adulthood. Mothers in the Victorian era had used an advice book to guide her daughter(s) on the proper way they should live, including eating, bathing, having sex or exercising (or not since women were not supposed to sweat in that era.. which could also be a contributing factor to anorexia but I digress). The daughter was seen as merely an extension of her mother, who was expected to marry and marry well. This could be one of the biggest sources of frustration for a young Victorian woman who lived at home.
Interestingly, eating well was a highly valued practice in the bourgeois families and they often used food to express love and affection. Knowing the importance that her parents place on food, a daughter who appeared restricted in her freedom at home or at large (since women had much less freedom then) would start refusing food intake as a way to gain the attention of her parents (and eventually get what she wants) or to quietly stage a revolt against them. According to historian Peter Gay, anorexia nervosa in the Victorian era was "the greatest bourgeois compromise between the need for reserve and the capacity for emotion" and I cannot agree with him more. Even though refusing food was an emotionally charged behavior, it was still quiet and very lady-like, which agreed with the Victorian consensus on how a proper lady should behave.
With seamless efforts, Brumberg discloses the root of the modern day anorexia nervosa in chapter 5. While the suburban young girls enjoy more gender based freedom today than their Victorian era counterpart, their drive to refuse food is often the same as their predecessors – the desire to be noticed. Mothers, however, may not be the sole cause of the eating disorder now, as there are other factors like fashion magazines with photoshopped pictures of super skinny models whose body shape aspires young women today.
While the author has delved deep into discussing family as an influencing factor of anorexia in this chapter, she failed to discuss how political hunger strikes could have impacted or encouraged food refusal among young Victorian women. Hunger strikes were used for political purpose as early as the 15th century in pre-Christian Ireland and were made famous by Gandhi five centuries later. In the Victorian era, even though the opportunities for women to study were much more limited than men, they could study refined subjects such as literature, geography and history (where they most likely would have read a piece or two on hunger strikes). The knowledge of individuals who resorted to fasting to achieve a political purpose (and succeeded in doing so) probably encouraged a young Victorian woman to do the same in her household.
In Chapter 7 (The Appetite as Voice), Brumberg writes about how the changing cultural context gives meaning to anorexia symptoms and how each society create its own symptom repertoire to define eating disorder. Just as the svelte fashion models influence the young women today to stop eating, Brumberg believes that there were societal pressures in addition to family pressures that caused the young Victorian women to become anorexic. Social standards during the Victorian times valued the "wasting" look and reinforced the ideal of women eating minimal amounts of food to show femininity. Meat was thought to stimulate sexual desires and activities hence women of higher classes would shun it in an effort to be the ideal Victorian women. Eating would also lead to digestion and defecation so Victorian women were not inclined to eat in order to avoid that activity. They would rather be constipated than to relieve themselves. Food was associated with gluttony and physical ugliness and Victorian women internalized that and hence avoided eating like the plaque.
Brumberg reinforces the need for young Victorian girls to express themselves as they were under strict parental concerns and conservation social norms. Food was naturally the "weapon of choice" since it was easy to come by and meant something to the society they lived in. Food refusal was an important voice in the identity of a woman. According to Brumberg, it was in that context that anorexia nervosa was born.
Throughout the book, Brumberg insists that anorexia mirabilis is different than anorexia nervosa. According to her, the former condition occurred because Christ or prayers provided the young girls who aspired to achieve sainthood (which led to their fasting) with alternative nourishment hence they did not need food. The latter condition offers no alternative source of nourishment, maybe except for the sense of rebellion felt especially by the young Victorian women. Women who suffered from anorexia mirabilis did so for spiritual reason while those who suffered from anorexia nervosa, especially today, did so for vanity reason. In this I disagree with Brumberg.
Brumberg claims that anorexia nervosa was born in the 19th century, yet she presents fasting and restrictive behaviors from 1300 to 1800 which is conflicting to her claim. To find common origins of a behavior we have to generalize the existence of female food refusal/fasting throughout times. Food refusal is food refusal. Of course, in time it gained further complications such as religion, hysteria, emotional control, family tension, physical cultivation to the ideal sexual image and finally became what the current diagnosis is today. Yes, just because a behavior occurs in a different culture does not mean it has the same origin, but nonetheless the behavior has occurred and there is a chance that the adolescent girl can learn it from somewhere. Brumberg was implying that medieval behaviors had no relevance in what developed since then, and I find it hard to fathom. Furthermore, I think there are similarities between women who fasted for sainthood and women who fasted during the Victorian era and now. They all crave the attention of someone, be it God, mothers, the society or peers in high school. Even though their goals are different, they all share the same motive.
Two areas that I wish Brumberg would cover more in her book are the influence of feminists on anorexia from a social environment and the medical construction/explanation of anorexic patient. Brumberg writes how feminists avoid casting the eating disorder as pathological and instead blame it on the pressures that the sexist society puts on the young girls in the 1980s in the first chapter of the book (Anorexia Nervosa in the 1980s). I wish she has attempted to discredit the feminist arguments a bit by presenting the scientific/medical facts that prove that anorexia is not all socially driven and how feminists would have responded to the information presented. While Brumberg mentions the influence of medical professionals in the understanding of anorexia since 19th century, she fails to take her readers through an in-depth view of the progress of an anorexic patient, and how the way she is treated progresses.
Overall, for those who think that anorexia nervosa is caused by as single source, they will think twice after reading Brumberg's book. Anorexia nervosa is a complicated disorder with biological, psychological, and cultural influences. Brumberg builds the history of anorexia for her reader piece by piece and it was an interesting read. I find it to be a very informative book about eating disorder, its history and how it has developed over time. As a guy who loves food and could never understand why people in a privileged position with food would rather give it up to make a statement, this book really helps me understand and appreciate eating disorder and the reasons behind it. But my opinion that anorexia is a first world's problem still has not changed. Had the western world been hit with a prolonged state of famine, Brumberg would not have any materials to write in her book. This is why you will not find many anorexia sufferers in developing or impoverished countries.
Examining China's Present and Future Role in Organic Food Exports to the World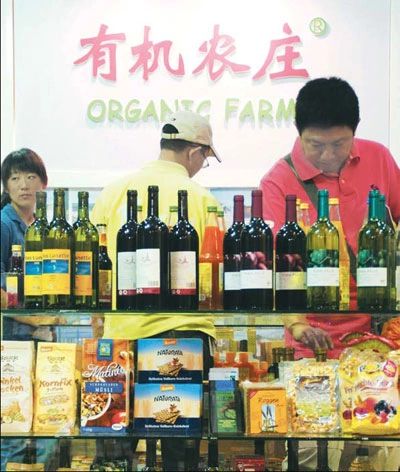 There is no doubt that The People's Republic of China is a force to be reckoned with. The country of 1.3 billion people is the world's second largest economy after United States (U.S.), and is the world's fastest growing economy with average growth rates of 10% in the last 30 years.¹ China is the second largest importer of goods and the largest exporter of goods in the world¹. Known as "Factory of the World", China exported over $1.5 trillion worth of goods in 2010.² Goods exported from China include data processing equipment, apparel, textiles, iron and steel and optical medical equipment.³ The United States (U.S) was China's top export destination in 2010, with $385 billion worth of goods exported to the country. This was followed by Hong Kong ($218 billion), Japan ($121 billion), South Korea ($69 billion) and Germany ($68 billion).¹
China is the leading source of imports for the U.S in spite of the fact that products made in China have long been associated with poor quality control and product safety regulations.³ U.S. businesses continue to import products from China because of low cost. Chinese food manufacturers remain very competitive when it comes to product cost (hence the problem with product safety as well as quality). They often under-price their products to beat out their competitors. For example, vitamin C used to be $15 per kilogram in 1995. Now the price for those coming from China is about one-fifth of that at $3.50 per kilogram. In a tough U.S. economy, companies would naturally turn to lower priced suppliers to maintain a healthy bottom line, especially those publicly traded ones that are constantly pressured by Wall Street to report quarterly profit growth.6 A country as populous as China can provide cheap manual labor and this is one of the key reasons why China is currently the top exporter of goods to the world and U.S. is its largest trading partner.
Even though food is not the top ten exports of China, the country is the world's number 1 exporter of fruits and vegetables and a major exporter of other food products like apple juice, garlic and sausage casing.16 About $8 billion worth of foods exported from China ended up in Europe and the U.S.. In the U.S. -- which accounted for almost $5 billion worth of food imported from China in 2008 -- seafood and agricultural products were the two main food groups imported from the country.4 U.S food imports from China more than tripled in value between 2001 and 2008. China is now the leading suppler of seafood and agricultural products to the U.S. after Mexico and Canada.5
After U.S.' food imports from China briefly dropped in 2008, due to a series of food safety scares in China like tainted baby formula and contaminated pet foods, the number increased again in 2009, as demand for agricultural products like oilseeds rose.³ The top ten U.S. seafood and agricultural products imported from China in 2007 were other fish and seafood (not broken out separately), poultry, processed fruit, miscellaneous horticultural products, shrimps and prawns, mollusks, other crustaceans, feed/ingredients/fodders, prepared/preserved vegetables and fruit juices. The United States Department of Agriculture (USDA) estimates that 60 percent of apple juice and 50 percent of garlic consumed in the U.S. is imported from China. In addition, imports from China account for 10 percent of US shrimp supply and 8 percent of the catfish supply.17 Other food items imported from China include grains, edible tree nuts, tea and spices. 5.
Discovering Organic Food
In the last ten years, organic agriculture has gained a lot of traction in China.7 Between 2000 and 2006, China leaped from the 45th position to the 2nd position in the amount of land under organic management. In 2006, China added 12% to the world's organically farmed land. 7 According to the CEO of Stonybrook Farm, a manufacturer of organic yogurt and healthy foods based in New Hampshire, conditions like its 4,000-year-old agricultural and dietary traditions and an abundance of marginal and disrupted land particularly favor organic development in China.10
As organic food becomes increasingly popular in the U.S. and around the world, what role is China playing in exporting food of organic nature currently? For a country ranked first in worldwide farm output (primarily producing food like rice, wheat, potatoes, peanuts, oilseed, barley, tea, pork and fish) and is the world's number one exporter of produce,18 this is an important question to ask. In addition, with China's growing economic influence around the world, can it be a major organic food producer for the world? Both are important questions worth investigating.
To assess China's present and future role in exporting organic foods to the world, we should examine seven important areas that influence the country's current role in organic food movement. We need to:
1. Identify the issues surrounding conventional and organic food production in China
2. Understand consumption of organic food among Chinese consumers
3. Understand US consumers' sentiment toward organic food imported from China
4. Examine the benefits of the organic food movement to China's economy as well as land
5. Identify the issues surrounding the organic certification process and standards in China
6. Understand the current state of the organic food export and import industry in China
7. Understand the culture of the Chinese people (since it is a large part of influencing the current organic food production issues in China).
Recommendations for overcoming issues facing China's organic food industry will be presented at the end of this paper.
China's Food Production Issues
When it comes to agriculture and food production in China, food safety has been and still is the key issue plaguing the country of 1.3 billion people. Several food scares happened with the food production in China in the last decade but the most serious one was the tainted milk and infant formula incident that took place in 2008. The incident greatly damaged the reputation of China's food exports and ruined China's credibility when it comes to producing safe food products for consumption. A manufacturer of infant formula, Sanlu Group, manufactured products adulterated with melamine – a toxic chemical compound that will harm the kidney if high amount is used in food - to falsify the protein readings.19 There were an estimated 300,000 infants who became victims of it. Six infants even died from kidney stones and other kidney damage. This incident raised worldwide anger and outrage and led to the decision among 25 countries like Singapore, Malaysia and Japan to stop importing dairy products from China.
There were also some animal feed makers that were caught putting melamine in their products. This was first discovered after an incident in North America where contaminated pet foods imported from China killed a numbers of dogs and cats. Following the incident, the government set up task force to inspect the feed-makers and animal breeding farms. Among the quarter of a million farms inspected, inspectors found more than 500 engaging in illegal or questionable practices.20 Besides animal feed and infant formulas, high level of melamine was routinely found in other food products like eggs and candies. It is no doubt that unethical behaviors among some food producers contributed to these food safety issues in China, but the willingness of local authorities to help cover up an outbreak also exacerbated the problem. For instance, in the fall of 2008, there was an epidemic of maggot outbreaks in mandarin oranges reported in the Sichuan region. The problem came to the attention of the populace in November via text messages warning of the affected fruits. Apparently, local authorities in Sichuan had known about it since late September.21
Following the tainted milk incident, the Chinese government pledged to clean up the food industry by passing the food safety law in 2009.22 The new law was intended to toughen penalties against the unethical makers of tainted food. Its goal was to protect consumers by monitoring food production closely, beefing up safety standards and recalling substandard products.24 The law states that:
1. Any food addictives that are not in the approved government catalog must not be used in the production of the food
2. Food products cannot be sold inspection-free.
3. Food manufacturers shall immediately stop the production of food that is not up to the food safety standards and must recall the food that has already been put into market.
4. The food safety inspection department must not exempt food manufacturers from inspection. It needs to conduct audits on food samples and do so without charging any fees from the food manufacturers.
5. Healthcare food must not contain such information as "disease prevention" and "treatment functions" in their tags and specifications.
6. Manufacturers who market poor quality products shall pay consumers ten times the value of the products they have bought in addition to compensating them for their economic losses.
Even though the passing of the food safety law represented the most forceful attempt of the central Chinese government to solving food safety issues, skeptics questioned the feasibility of its enactment since food safety remained a complicated issue in China and there were some problems, like the immorality of the factory owners, that just could not be solved overnight. They were correct. Almost two years after the passing of the law, a wave of tainted food scares has recently surfaced.
In recent weeks, there were reports out of China that tainted pork, toxic milk, dyed buns and other dodgy foods have sickened consumers, suggesting the ineffectiveness of the food safety law. Pork so loaded with bacteria that it glowed in the dark, bean sprouts laced with cancer-causing nitrates, steamed buns with banned chemical preservatives and rice laced with heavy metals – these are just a few food safety incidents recently reported in China.
""These virulent food-safety incidents have revealed a grave situation of dishonesty and moral degradation," said Chinese Premier Wen Jiabao as he lamented the problem with unscrupulous food makers in his country. "Without high-quality citizens or ethical strength, China cannot be a respectable economy or power in a real sense."
These recent scandals prompted the health ministry to launch a crackdown on 151 banned food additives, and the central government vowed to issue new food safety rules this year. This is apparently an admission by the Chinese officials that the food safety law they passed in 2009 had failed.
Skeptics of the food safety law said that the causes of food safety problems in China were too many. One of them was the complicated Chinese legal system which created legal loopholes for unscrupulous food makers to take advantage of. Also there were too many bureaucracies involved in the enactment of the law. While the Ministry of Health leads the efforts, the State Administration for Industry and Commerce, the State Food and Drug Administration and the Ministry of Agriculture were also involved in ensuring the food safety of products made in China.25
Despite all these measures promised by the government, Chinese consumers still remain wary of consuming products made locally. According to a survey released recently by Insight China Magazine and the reputable Tsinghua University Media Survey Lab, almost 70% of China's consumers feel insecure about food safety. Likewise, more than two-thirds of the consumers surveyed in Guangzhou by South China Agricultural University said that they would be willing to pay double for safer foods. "It has become so bad that no one knows what foods are safe and which ones are poisonous," said one female who is an office worker in Beijing. While affluent consumers in China have resorted to traveling to Hong Kong to buy package products like infant milk powder, some have turned to organic products for their daily produce consumption.
Consumption of Organic Food By Chinese Consumers
Currently, organic produce is sought after by affluent consumers who live in first-tier cities like Shanghai and Beijing who are wary of the safety and quality of conventional produce.8 Aside from consumers living in the metropolitan areas, research indicates that organic consumers skew female, aged 28-50, educated, white collar professionals who are expats or Chinese citizens who have lived or studied abroad. Organic foods are more likely to be consumed by pregnant women, seniors and infants in China than other demographic groups.31 Even though China consumes twice as much organic food as Japan, the market worth of organic market in China is still much smaller than that of the U.S. It is worth approximately $1.3 Billion annually in China, versus $25 billion annually in the U.S.8
In terms of domestic consumption, organic market remains very small in China. According to Beijing's based Organic Food Development Center, organic food consumers consist of no more than 3% of the Chinese population.26 Those who buy organic products in general are middle to high income households since the price of organic food is at least three times of that of conventional food. Also, many Chinese consumers still express hesitance in purchasing organic produce since they often do not look as appealing as conventional produce. Chinese consumers in general pay a lot of attention to the aesthetic of the food they eat. Organic produce does not look "fresh", as some Chinese consumers would say when asked of their opinions of why they are not buying organics.7 So the lack of aesthetic appeal, coupled with high price, make organic produce not of great value to the Chinese consumers.
Even though organic foods may inhibit some Chinese consumers from purchasing them due to the price and lack of aesthetic factor, their purchase of "green" food is a totally different story. Sales of "green" food – food grown with limited use of chemicals and pesticide – jumped by 18% in 2005 to some 100 billion Yuan ($13 billion USD). 26 Incidentally, the aggressive marketing and promotion of all these "non-pollution" or "green food" in China, produce grown in a way not meeting the US organic standards, confuse Chinese consumers of what is organic and what is not and can potentially hinder the growth of organic food in the domestic market.30
The counterfeiting problem in China, which apparently extends beyond designer handbags, could also potentially hinder the growth of organic food in the domestic market.30 Counterfeiting for organic foods can occur at both the supplier and retailer levels. A supplier may provide grocers with real organic products, but also sell conventional products with copied organic logos and packaging. Likewise, false labeling can also occur at the retail level. A retailer can repackage the organic product with conventional product and sell it as a true organic product.
US Consumers' Sentiment Toward Organic Food Imported From China
While food scares in China have prompted some Chinese consumers to turn to organic or green products, they have turned a lot of foreign consumers, like those in the US, away from them. A NBC News/Wall Street Journal poll conducted in 2007 showed that 65 percent of Americans surveyed have little or no confidence that food imported from China is safe to eat. Among organic consumers in the U.S., many of them doubt the authenticity of products claimed "organic" from China. The common question asked by them is if China has a stringent rule in governing the organic produce industry. On top of the news on food safety issues, news of fake organic certificates from China has hurt the country's credibility in providing reliable organic products. According to the USDA, a company in southern China's ZhongShan district has been caught for falsifying an organic food certificate and seeking to export their non-organic soybeans, buckwheat and millet as organic products. A French organic certifying company Ecocert had brought the USDA officials' attention to the matter. Even Whole Foods, a food retailer who imports organic food like vegetables from China and has always reassured its shoppers that it has a sound and strict policy in place to make sure the products are truly organic,11 has recently stopped all imports but edamame from China. As indicated on its blog (http://blog.wholefoodsmarket.com) on June 13, 2010, "As of this summer (2010), we are no longer sourcing any of our Whole Foods Market 365 Everyday Value food products from China EXCEPT for frozen edamame (shelled and unshelled, organic and conventional). This means that out of more than 2,000 365 Everyday Value products right now, only ten are from China. These products include tea and frozen vegetables. We will be selling through the remaining stock of six of those over the summer, and the edamame will be the only one remaining at that time." So it seems even the giant organic food retailer is scaling back on selling Chinese organic products, despite its reassurance that they are authentic and safe. Two years ago, Whole Foods sold 30 organic private labels with ingredients from China. Now they are down to 2.
Incidentally, almost all of the 107 comments made on the Whole Foods' blog posting mentioned that they would not buy organic products from China. Some even went as far as saying they won't buy any food from China, organic or not. A quick non-statically sound survey which I conducted among my friends on Facebook also pointed to the same direction. Perhaps this is the reason why importers of organic foods from China (aside from Whole Foods) do not like to put the product source information on the packaging. For example, the supermarkets in Chinatown of Manhattan (like Hong Kong Supermarket and Kam Man Supermarket) have started selling organic soy beans and red beans recently. Chimes Garden is one of the key brands they carry and is distributed by an organic handler in California known as Roxy Trading Inc.. While the packaging of its Chimes Garden products bears the "USDA Organic" and the "Quality Assurance International" seals, it does not disclose the source of the product. It only says that it is PACKED IN U.S.A. On the company's website (www.roxytrading.com), there is a detailed explanation of the benefits of each organic beans it sells, and general explanation of what organic is as well as the quality assurance, but similar to its product packaging, there is no mention of where the beans are grown. Multiple emails sent to the company asking for the source of the product were not answered. China has become the number one non-EU source of organic beans and edible seeds to Western Europe and that the country now dominates the supply of organic pumpkin seeds, sunflower seeds, kidney beans and black beans in that region.12 Furthermore, according to stateside food brokers organic soybeans, rice, and other grains, along with frozen vegetables and fruit concentrate from China are making their ways into the shelves of supermarkets in the U.S..13 Given these facts, there is a very high likelihood that the organic beans of Chimes Garden were imported from China. But with the resistance expressed by the U.S. consumers against Chinese imports, it is not surprising to find that the U.S. importers are hesitant in disclosing this information to their product consumers. Even if they source it, they usually come in very small prints on the back of the packaging.
Price wise, organic imports from China often give those grown at home in the U.S. a run for their money since organic imports from China are often under-priced compared to those in the U.S. The lower price of Chinese organic products also leads to U.S. consumers questioning their quality, authenticity as well as their inspection and certification standards. 14
The Benefits of the Organic Food Movement to China's Economy and Environment
Despite these negative consumer sentiments, China's export of organic products continues to rise. In 2005, some 978,000 hectares of land in China were dedicated to certified organic production or under certification, an amount second only to that in the United States. Unlike many western countries whose organic farming was prompted mainly by concern for the environment, the growth of Chinese organic farming was driven primarily by economic benefits of a global trade. This was evident by the number of Chinese organic producers certified under Agriculture Department rules, which increased more than 200 percent from 216 in 2008 to 669 a year later.29
The Chinese government realizes the importance and potential of organic farming. Contrary to the 70s when the government jailed a Chinese man named Zhang Lingyu for promoting pesticide free food (the government was then heavily promoting the use of pesticide to boost production yields33), It is investing heavily in research, development and marketing of organic farming. Even local Chinese governments are offering training program and subsidies such as discounts for organic fertilizers to encourage organic farming. 7 The Chinese government is hoping that organic farming, with product prices at least twice of that of conventional products, will help solve some of the migration and employment problems in China. With extra revenue brought in from the organic products, the organic farms will be able to provide employment opportunities to migrant factory workers who are moving back to the country from the city. This will help ease labor transition. Even though the backing of organic farming is motivated by the benefits of a global trade, the Chinese government also hopes that organic farming will help improve food safety and the environment in the country. 7 No one could agree with the government more than Gaoming Jiang, a botanist with the Chinese Academy of the Sciences in Beijing, who has been active in pushing organic farming as a solution that will not only produce high-quality food but also help reduce pollution in rural areas and bring higher incomes to Chinese farmers. He argues that as income for China's middle and upper classes grow, so will their demand for high-quality food.27
Organic Food Certification Issues in China
Like conventional produce, many critics claim that the regulations that currently govern the organic industry in China are loose. The certification process of organic produce in China is one complicated web with layers of government bureaucracy. The China National Certification Administration (CNCA) oversees all certification in China; underneath the CNCA is the China National Accreditation Service (CNAS), which accredits all certification bodies. These bodies all compete for contracts. Established in 1994, The Organic Food Development Center (OFDC), an agency affiliated with the Chinese Ministry of Environmental Protection (MEP), was the first organics certification body in China. The Chinese government later shifted the organic standards and policy making from MEP to CNCA in 2004 and OFDC therefore no longer holds this authority. Incidentally, the Ministry of Agriculture, a stronger government agency, also promotes its own certification of foods as "green" and "pollution-free." So with all these competing agencies, it is no surprise that conflict of interest would arise. In addition, several agencies, like that of China Green Food Development Center, do not monitor the actual use of agricultural chemicals on organic farms. Instead they test the products in labs for chemical residues.28 This action does not comply with organic standards in the Western countries.
The number of organic certifying bodies in China adds to the conflict of interest and the difficulties of the industry complying with the U.S. and E.U organic standards. At the risk of an acronym overload, The Chinese Organic Food Certification Center (COFCC) was appointed in 2002 to certify and promote the organic food sector. Currently, COFCC certifies approximately 30 percent of China's organic production. However, there are other certification bodies such as the OFDC and third party certifying centers, private firms, and NGOs, which also provide certification. In total, China's has 20-30 domestic certifiers, which are all accredited by the CNCA. The CNCA also grants license to individual organic inspectors hired by the domestic certifiers. There are also roughly ten international firms and NGOs which partner with these domestic certifiers to grant Chinese organic certification, including ECOCERT (France), BCS (Germany), IMO (Switzerland), JONA and OMIC, which are both Japanese organizations.
Even though all certifying bodies have earned government accreditation, certain certifiers have better reputations than others when it comes to upholding requirements when awarding producers organic certification. Random audits of the certification are conducted by the government but the frequency of them may not be sufficient to ensure complete compliance.31
For organic products imported to the U.S., including those of China, they have to meet USDA's standards of organic products. The National Organic Program (NOP), an arm of the USDA, ensures that the organic standards are met by appointing local Chinese certifiers to do the job. Up to 2007, NOP had never sent an auditor to the organic farms in China for an onsite visit. According to Barbara Robinson, the Agricultural Marketing Service official who supervises the NOP, "NOP has not received any complaints that would require an on-site visit".14 Since the local agencies appointed by NOP are often not reliable, the lax of supervision by NOP is perhaps one of the reasons why there are so many problems surrounding the authenticity of Chinese organic products imported here. Perhaps this is also the reason why many companies who import organic products from China , like Whole Foods, conduct their own investigations and onsite visits in China.
Last year, the NOP had banned a leading US inspector it used to inspect organic products in China because of a conflict of interest that would jeopardize the organic authenticity guarantee. According to NOP, the agency (the Organic Crop Improvement Association) used employees of a Chinese government agency to inspect state-controlled farms and food processing facilities.29 In its investigation of Organic Crop Improvement Association, NOP also discovered that there were at least ten state managed farms or factories that would pose a potential conflict of interest.
Currently, the organic production and handling standards set by the NOP address the methods, practices and substances used in producing and handling crops, livestock and processed agricultural products.
For crops, the NOP states that land will bear no prohibited substances applied to it for at least 3 years before the harvest of an organic crop. NOP also prohibits the use of genetic engineering, ionizing radiation and sewage sludge. Farmers must manage soil fertility and crop nutrients via tillage and cultivation practices, crop rotations and cover crops – supplemented with animal and crop waste materials and allowed synthetic materials. Farmers are advised to use organic seeds and organic planting stock, but may use non-organic seeds and planting stock under specified conditions.32
For livestocks (which applies to animals used for meat, milk, eggs and other animal products represented as organically produced), animals raised to be slaughtered must be done so under organic management from the last third of gestation, or no later than the second day of life for poultry. Livestock must be fed agricultural feed products that are 100% organic and they may not be given hormones to promote growth or antibiotics for any reason. Livestock, if sick, should be treated but not with prohibited medication. They must have access to the outdoors including access to paste for ruminants. They should be temporarily confined only for reason of health/safety, the animal's stage of production or to protect soil or water quality. 32
For handling standards, all non-agricultural ingredients, be it synthetic or not, must be included on the National List of Allowed Synthetic and Prohibited Non-Synthetic Substances. Handlers cannot mix organic and non-organic products and should protect the former from contact with prohibited substances. In a processed product labeled as "organic", all agricultural ingredients must be organically produced, unless the organic form of the ingredient(s) is/are not available. 32
While the US organic standards share many similarities with those of the European Union (E.U), there are some differences, such as agricultural conversion periods, manure restrictions and cultural/political differences. These differences coupled with the large mix of locally licensed certifiers and the unethical behaviors of some organic food producers make it impossible for the Chinese organic food exports to be in full compliant with the US and E.U organic standards.
"U.S. laws or regulations do not work in China", said one U.S. consultant working in China. He considers China's meeting U.S. Agriculture Dept. standards a joke. In a nation that continues to make DDT and use pesticides on a mass scale, it is simply hard to enforce chemical-free farming which is part of USDA's organic produce requirement. Lax certification standards, inadequate oversight, exploitation of workers, unethical behaviors of organic farm and factory owners and century-old farming practices such as the use of human waste to fertilize fields all contribute to the problems of guaranteeing an organic product that meets the organic standards of the USDA and most U.S organic consumers.15
Despite the general lax enforcement of organic regulations, China does have its own organic certification standards. All organic products, whether domestically or internationally produced, need to obtain Chinese organic certification, even products with an international organic label. Promoting and selling products as organic in China without the official Chinese organic label is illegal, as China does not recognize foreign organic standards. Interesting since this is coming from a country that has troubles meeting its own organic standards (much less that of the U.S). Currently there is no organic product equivalency agreement that exits between China and the U.S.. Furthermore, China prohibits translating USDA organic labels into Chinese.31 It seems the Chinese government is serious in enforcing its own organic rules and regulations.
Besides challenges relating to certification, there are challenges relating to the supply and distribution of organic produce in China. Maintaining consistent supply of organic produce is a challenge for many organic businesses. In some cases, a farmer who is financed by a company to convert his farm to organic production in exchange for his annual production may still sell his yields to other buyers when offered a higher price. All parties are interested in achieving high profits and steady supply relationships, but there is currently not a platform in the organic industry for them to discuss supply contracts.
China's Current State of Organic Food Exports/Imports
The list of organic products exported by China has vastly expanded since the country first exported organic tea to Europe in 1990. In addition to tea, China is now exporting products like honey, soy powder, beans, sesame, walnuts, pumpkin seeds, grains, oil, vegetables, fruits, beverages, dairy, poultry and aquaculture to Europe, North America and Japan. Organic crops accounted for the largest organic export by value ($120 million), followed by aquaculture products totaling $50 million. According to China's Ministry of Agriculture (MOA), the country's total export of organic products was valued at $304 million in 2007. It has come a long way since 1995 when the total export of organic products was valued at a mere $300,000. China Agriculture University projected that the export value of organic products may reach over $1 billion in 2015, which interestingly only present 1.5% percent of China's total agricultural exports. There were more than 2500 organic enterprises producing and selling organic products mainly for export in 2007.31 Despite the current size of the organic market in China, entrepreneurs clearly saw a lot of opportunities in this industry moving forward.
Since China has a low domestic production of organic foods and the demand is growing rapidly, the country currently imports organic wine, chocolate, oatmeal, sugar, dairy products, candies, snacks as well as non-food product like cleaner and personal care products from United States, Australia, UK, Germany and Taiwan. Aside from dairy products like infant milk formula, the western countries supply mainly non-food based organic products while Taiwan supplies organic food, as taste of Taiwanese products most closely resemble those of the mainland Chinese.31
The Culture of Mainland Chinese
The current issues surrounding China's food safety as well as organic food production can largely be blamed on the unethical practices among a select few food growers and product manufacturers in the country. The primary reason for them to engage in such practices is to get a higher profit, so it appears money is the root of all evil here. In a country that has counterfeit eggs (you have to wonder if the money spent on creating the technology for this is less than selling the cost of an actual egg), there apparently are no regards for human lives in an effort to gain an extra penny or two. Some argue that there are so many people in China that the Chinese people take human life for granted and have no respect for it, while others argue that capitalism (the opportunity to make money) has caused Chinese to lose their moral compass in order to make quick money. There are also some who argue that this is part of the growing pains of a country with 1.3 billion people. Given the populous state of the country, there is a higher likelihood for such practices to take place. I do agree that in a country as large as China, there are bound to be more cases of any kind, including food safety. However, there are other factors that have influenced these unethical behaviors. To understand these drivers, we will need to understand China's history and recent development. But first I would like to state that not all Mainland Chinese are unethical and unethical business practices are not limited to China. They can be found in any country, especially those with a developing economy.
Judging from China's annual double-digit economic growth, the country has come a long way from the Cultural Revolution that transpired from 1966 to 1976. The socio-political movement, started by the ruling Communist Party, aimed to further advance socialism and to remove elements of capitalism from the Chinese society. Using youth called "The Red Army", the government persecuted millions of people via physical tortures and abuses, forcibly displaced a large segment of the population to the rural regions, destroyed historical relics and artifacts and ransacked cultural and religious sites. As part of the Cultural Revolution, The Communist Party prohibited the practice of religions since it viewed Chinese religions like Taoism and Buddhism as setting the country backwards, and Christianity as the tool of western colonialism.34 From 1949 to the late 70s, growth of Chinese economy largely stagnated and was disrupted by the Cultural Revolution and the Great Leap Forward famine which killed an estimated 40 million Chinese. Then in 1978, the leader of the Communist Party of China Deng Xiaoping began to advocate the implementation of a series of political and economic reforms which eventually formed the capitalistic foundation for China's rapid economic growth in the 1990s.35 Since then, opportunities have been abound for the Chinese people to engage in various business activities and to elevate themselves out of poverty.
One may argue that the unethical behaviors are caused by the absence of any religion which usually instills morality in its followers. Up until recent years, Mainland Chinese were prohibited to practice religion of any kind. While this does not mean that atheists are immoral, believers of many religions do strive for a good conscience in order to respect the god they believe in, hence are less likely to engage in unethical behaviors.
China's rapid economic development produces plenty of money making opportunities which are often unaccompanied by a lack of regulations and local/central government monitoring. Many of the entrepreneurs who took advantage of these loopholes grew up in the communist regime and were previously farmers (or came from a farming family). They were raised in poor conditions hence making money appears to be their first and foremost priority. Many wow to never return to their previous economic conditions. In their attempts to never return to the past, they have managed to ignore the value of other human lives. Making money was all they had in mind. This drive, coupled with their lack of education, can be a dangerous combination. Often a time, the food manufacturer who engaged in these unethical behaviors did not even know the extent that the harmful ingredient could potentially cause.
Confucianism largely frames the culture of the Chinese people. They value family, respect the elders and are generally hardworking people. However, after living under the communist rule for a few decades, the allure and opportunity of making quick money have led some, especially the uneducated ones, to taking actions that could turn in more profit while staying unaware of the potential harm their action bears on others. I think this is part of China's growing pain. Increased education and stricter government regulations will eventually reduce these unethical behaviors that seem to be the root of all food safety problems in China.
Fixing the Current Issues Facing the Chinese Organic Food Industry in China
The efforts to strengthen China's role in exporting organic foods to the world need to start at home. The country needs to adopt drastic measures to solve the current issues with food safety, enforce stricter rules on organic certification and increase the Chinese consumers' awareness of the benefits of organic foods. On a much broader level, the Chinese government needs to reinforce civic education in all areas of the country, and increase the education level of its populace. Only through these actions will China be able to improve its food safety records, generate a wider consumption of organic food among its populace and gain the trust of foreign consumers.
Fixing the food safety issue is first and foremost in improving domestic and foreign consumers' perception of the safety of food made/grown in China and the Chinese government realizes this more than anyone else. After passing the first food safety law in 2009 which apparently did not work, the government promised to issue new food safety law this year. Aside from passing on tougher penalties for violators of the food safety rules, the government needs to tighten the legal loopholes and reduce the bureaucracy currently involved in enforcing the law.
Aside from ensuring that the foods are safe to consume, the Chinese government needs to ensure that the certification process of organic foods production needs to adhere to the standards of the U.S. and the E.U.. It needs to eradicate the layers of government bureaucracy that are currently complicating the certification process. It also needs to increase the bar on the requirements of organizations that can be accredited as certification agency. Constant monitoring and performance review need to be conducted to ensure that the certification agencies are doing their work with true honesty and no bribery. Once caught, the violators will be subjected to severe penalties like imprisonment to discourage any such behavior from others in the future.
The organic food sellers should consider making organic products more affordable for Chinese consumers. Even though previous comparisons of Chinese and US organic products revealed that the Chinese products' prices were not disproportionately high, Chinese consumers appear to have a larger negative price elasticity towards the food they purchase. So making organic food more competitive with "green" food, while emphasizing the benefits that the former has over the latter, will lead to an increased consumption of organic foods domestically.
The government needs to provide more civic education to its populace, such as spreading public messages about the importance of food safety and perhaps the consequences of breaking the food safety law. Increase in education level among the Chinese people will also lead to a more informed society, perhaps lessening cases where an ignorant food producer would use a dangerous ingredient in order to make a quick buck without the knowledge of the grave consequences that the ingredient could cause his consumers.
Finally, a general lack of education and awareness about organics represents a growth barrier. While some government organizations have distributed brochures about organic food in the past, their attempts at educating the public about the benefits of organic did not have a wide reach. Being closer to consumers, food retailers need to undertake a large scale effort in educating the consumers about the benefits of organic food, especially the benefits to infants, expecting moms and seniors. The organic industry also needs to do a better job in distinguishing the benefits that organic food has over "green" or "non-pollution" food.
Conclusion
The opportunities for China to be a powerhouse producer and exporter of organic foods to the world seem limitless, given the country's growth dynamics, inexpensive resources and current role and experience in exporting conventional food to the world. However, there are many obstacles for the country to overcome before it can achieve that status. While some problems can be solved over a shorter period of time, such as food safety issues which can be addressed by stricter food safety law enforcement, others can be solved or improved only over an extended period of time, such as the unethical behaviors of food producers which can be addressed by enhanced civic education and a higher educated population. Speaking of the positive effects of higher education on the future of organic foods, a small but growing number of Mainland Chinese are starting or joining organic farms that abide by the community-supported agriculture (CSA) model being used in the States. These participants are mostly college graduates who have completed their studies abroad.36 In summation, China should not be ruled out as an important player in the organic food arena both for domestic and foreign consumption. The country has the potential. It just needs another twenty years to get there.

* a complete list of references can be obtained from Andrew Lim.



Fake Nail Found On My Breakfast Tray on United Airlines' First Class Service
!



Eating Everything American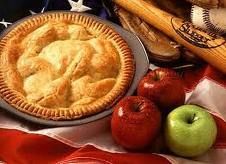 Growing up in Malaysia, I loved everything American. I believed America would provide me with the freedom and opportunities to pursue my dreams. Since I couldn't live in America until I graduated from high school, I ate American food to remind me of the land of the free, and of the life I would soon lead in this wonderful country.
In my early teen years, I visited McDonald's regularly in my attempt to eat like an American. About half of my monthly allowance went to the Golden Arch. My friends and I would share French fries, apple pies and milkshakes. Once in a while we would splurge and order a McChicken or a Filet-O-Fish sandwich. The McDonald's we frequented had a jukebox which played US pop music so eating there made me feel like I was in the famous American movie "Grease", except I did not spot a greasy hairdo or wear a leather jacket. Once in a while, we would switch things up and go to KFC. Eating fried chicken made from the Colonel Sanders' secret recipe was like a trip down south. The down-home décor of the restaurant exuded southern charm. The ambiance and the food made me feel like a worldly and charming southern gentleman, like the Colonel himself sans the white beard and the unflattering white suit.
My love for anything American extended beyond restaurant food. I would use what was left of my allowance to buy snack foods imported from America. M&Ms, Wrigley's chewing gum and Frito Lay potato chips were my favorite snacks even though they were more expensive than the local brands. Although I knew I was physically far from America (9,588 miles to be exact), eating American food made me feel closer to the country and everything she stood for, including obesity -- a little sacrifice I was willing to make to embrace the lifestyle of this great nation.
My love for American food turned into an obsession when a popular American fast food chain opened its first location in Malaysia. While the food it served was foreign to us, it was part of the common American diet. Although the food was localized to suit Malaysians' palate, it still captured the essence of America. To me, the golden thick crust symbolized America's depth of human rights and freedom of speech. The soft flat bread in the middle symbolized America's comfortable lifestyle enjoyed by her populace. The Asian toppings symbolized America's diversity and tolerance of different races, religions and sexual orientations. Most importantly, the entire pie, which history traces back to Italy, represented the heritage of Christopher Columbus, the man who discovered the country that I very much wanted to be a part of.
I would eat at this restaurant at least twice a week despite my mom's disapproval. She could not understand why I would skip out on her delicious Malaysian dinner to eat some greasy pie that barely contained any nutritional values. "The ginseng tea that you hate drinking is made from the ginseng grown in Wisconsin," she said. "So why did you refuse to drink it when I made it for you? It's American isn't it!?" Sorry mom, I draw the line at tree roots and anything that is not fattening.
Countless restaurant visits and pie consumptions later, I finally graduated from high school and was ready to pursue my college education in America. This day could not come soon enough. I was elated. On my sixteen hours' flight, I counted down the minutes to arriving in Los Angeles, my point of entry in America. I told myself the first thing I would do was to get a slice of the real thing at my favorite restaurant in its motherland.
And there it was, sandwiched between Machu Wok and McDonald's in the food court of Terminal 4 with the highly recognizable red roof sign: the very first Pizza Hut I was about to visit in America! This was a surreal moment for me and I wept a little inside. The varieties of pizza served here were different from those served in Malaysia. One thing strikingly different was the heavy use of cheese, an ingredient that was used only sparingly or almost absent on the pies back home. To make up for lost time, I ordered two slices of plain cheese pizza. The feeling that went through me as I took my first bite was a mixture of extreme joy and gratefulness (I was finally in America) and a hint of weariness and displeasure (I was jetlagged and the pizza did not taste quite right to me). Soon after I felt cramps and pains in my stomach. What followed was my very first time using a public restroom in America.
It was also my very first time finding out I was lactose intolerant.
Interview: Taking A Wok With Grace Young
Dressed in a casual long sleeved black tee shirt and blue jeans, Grace Young did not remind me of an award winning author of three Chinese cookbooks. She reminded me of a friendly neighbor who stopped by to borrow some sugar and decided to stay for a cup of tea. She also reminded me of a neighbor who knows the exact type of sugar she wants and will not give up until she gets it.
Currently busy promoting her third book Stir-Frying To The Sky's Edge: The Ultimate Guide to Mastery, with Authentic Recipes and Stories, Young divulged why the title of her third book sounded poetic. "My editor suggested I give it a poetic title because the title for my first two books sounded poetic." she said. "The title was taken from an age old Cantonese expression 'Yat Wok Zou Tien Ai' which literally means 'one wok runs to the sky's edge'. With this cookbook, my readers can stir-fry anywhere with a wok and be a master at it." This is something that Young knows well since she travels with a carbon steel work (in a carry on bag nonetheless) whenever she goes on her lecture. "Oh you should see the puzzled look on the airport security personnel's face when my bag goes through the x-ray."
A native of San Francisco, Young grew up in a traditional Chinese family. Her parents insisted on observing the Chinese customs at home even though they did not speak Cantonese to her. Young grew up eating traditional Cantonese dishes prepared by her parents but was fascinated by Non-Chinese cuisine as well. She was drawn to Julia Child and took French cooking lessons with Josephine Araldo at the tender age of 13. "I think the reason why I liked Julia was her looseness and unstructured way of doing things which was so different from my upbringing."
Young's food career started early. When she was 16, she accepted an internship with Dole Foods working in its test kitchen. After graduating from UC-Berkeley, she styled foods for photography and ran a test kitchen for Time Life Books in New York City before she found her calling in writing cookbooks. "One day, I just got tired of testing formulaic recipes and decided it's time to tell my story through my family's traditional Chinese recipes. I also wanted to write the book because I realized Chinese Americans of my generation, including my older brother, did not know how to cook it." Young spent several years making frequent trips back to San Francisco to learn how her parents cooked. "They were at first very resistant in teaching me their recipes, but after much persuasion and persistence, they caved in".
Young had a challenging time getting her first cookbook published. She wanted to divide it into three sections (Mastering the Fundamentals, The Art of Celebration and Achieving Yin-Yang Harmony) but the idea was rejected by a few publishers. "Finally my friends suggested that I get an agent and after reading my proposal, my agent asked me to stick to my original proposal." A young editor at Simon and Schuster soon picked up her proposal.
Young's first cookbook The Wisdom of the Chinese Kitchen: Classic Family Recipe for Celebration and Healing was published in 1999. It contains 150 recipes of classic Chinese dishes with stories and detailed instructions on how to prepare them. It won an IACP Le Cordon Blue International Cookbook Award.
"In my second cookbook, I wanted to write about an important wok cooking element that cooks in China took for granted and no Chinese cookbook had addressed before – wok hay". Wok Hay is the Cantonese term for heat, vitality and fragrance that come with wok cooking. It is an elusive taste that food achieves when it is properly stir-fried in wok. "It is like the taste you get when you bite into something perfectly grilled just off the grill. The literal translation of Wok Hay is the energy flow of wok, but after much research, I decided to call it The Breath of Wok."
Young is critical of the food most Chinese restaurants serve in the U.S. "They are poorly executed. The profit margin is low so their ingredients are often not fresh and some are even camouflaged with MSG." she complains. "To make matters worse, the ingredients are usually dipped in oil before they are stir-fried!" She is a firm believer in stir-frying at home as the best way to ensure fresh ingredients and healthy cooking methods. But on days when she decides to hang up her apron, "I enjoy eating whatever tastes fresh and good. I have a few favorite joints in Chinatown and I also enjoy fusion dishes that were created out of necessity, like the Chinese-Jamaican Jerk Chicken fried rice I had while doing research for my last cookbook."
According to Young, the most common mistakes made by people who stir-fry include the use of non-stick wok and overcrowding the wok with ingredients, especially wet ingredients (which will turn the heat of the wok down – hence diminishing wok hay). Through her third cookbook Stir-Frying To The Sky's Edge, Young hopes to empower home cooks to stir-fly with confidence. Her research when writing this cookbook took her to different parts of the world including Asia, Europe and the Mississippi Delta. "I want my readers to know that this age- old cooking technique has allowed generations of Chinese around the world to eat well."

Note: Please contact the author for references
Op-Ed: Binge-and-Starve Obsessed America, Why Not Try Exercising Consistently and Eating Moderately For Once!?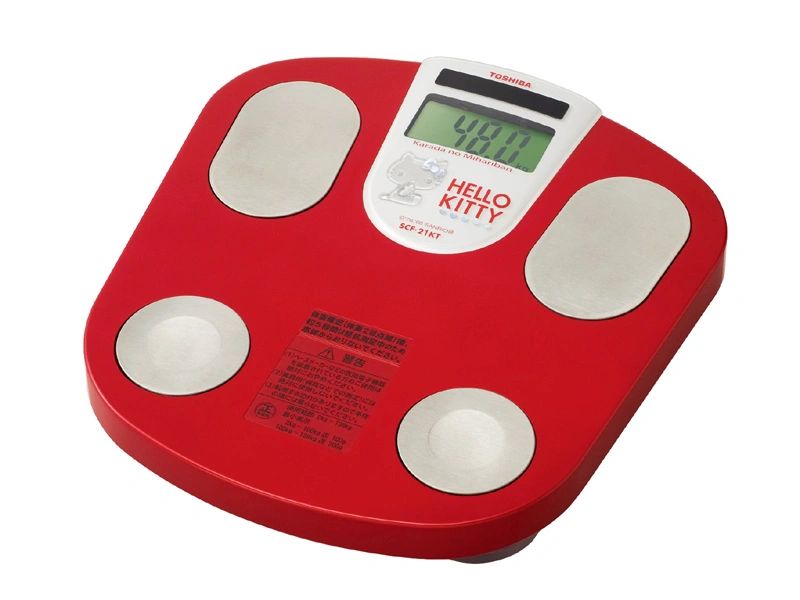 We are a nation that loves eating. We are also a nation that is obsessed with our weights. While I find nothing wrong with either, I have a bone to pick with our tendency of binging and starving instead of eating moderate portions and exercising regularly.
The holiday season is fast approaching. Between Thanksgiving and New Year, many of us will indulge or over-indulge in high calorie food and drinks. We will eat, drink and be merry. Some of us will feel guilty over the gluttony state we are in and therefore adopt a binge-and-starve strategy in hopes to keep the weight off. According to the National Institutes of Health, the average number of pounds gained between Thanksgiving and New Year is only about one pound. However, many of us believe that we gain five to ten additional pounds during this six weeks' period. Instead of exercising to help burn off some of the excessive calories we have consumed, we skip meals the following day. We then feel we deserve to eat a lot since we have starved ourselves the day before, which leads to excessive eating again. It is then followed by the guilt of overeating so we will starve ourselves again the next day. This evil cycle will never end.
According to the NPD Group, Inc., a New York based market research firm which monitors U.S. consumers' dieting behaviors and attitudes, the percentages of consumers skipping at least one meal is the highest from late November through early January. The percentage of consumers who never exercise or exercise less than once a week is also the highest in late November and the entire month of December. Obviously, we would rather binge and starve than exercise as a way to prevent weight gain.
Nutritionists recommend that we eat five small meals a day to keep our metabolism up which helps burn our body fat. If we don't eat, the deprivation will slow our metabolism down, and our body will burn less fat, especially on the days that we binge. This will lead to weight gain instead of weight loss. So if you think you will lose weight by starving yourself after a full day of eating yesterday, think again!
If we keep our indulgence in food and drinks moderate and keep our workout routine regular this holiday season, not only will we be able to keep the extra pounds off, we will also be able to stay healthy. Yes, we can have that slice of cheesecake we crave, but we should limit ourselves to one small slice. It is important for us to exercise regularly. Regular exercise does not have to be anything strenuous. It could be as simple as increasing our daily physical activities by walking more or taking the stairs.
Three years ago, I lost 40 pounds by eating moderately and exercising regularly. In fact, I have survived three holiday seasons without any weight gain by sticking to the same practice.

My First Three Haikus on Food
Find grapefruit bitter
But with a little sugar
It will taste better

***

Love peanut butter
In the form of a sandwich
For breakfast daily
***
Noodles my mom makes
Savory and good texture
I love to eat them


Cooking Bootcamp at the Institute of Culinary Education
EAT, PRAY, LOVE - finding myself through a week long cooking class. Ya, whatever. It's more like EAT the food I cooked, PRAY that I won't die from it, and, LOVE that I survived! The class taught us five different cooking techniques. Day 1 - Sauteing. Day 2 - Poaching and Steaming. Day 3 - Grilling. Day 4 - Braising and Day 5 - Roasting. I loved every minute of it! EAT, PRAY, LOVE - finding myself through a week long cooking class. Ya, whatever. It's more like EAT the food I cooked, PRAY that I won't die from it, and, LOVE that I survived from it! The class taught us five different cooking techniques. Day 1 - Sauteing. Day 2 - Poaching and Steaming. Day 3 - Grilling. Day 4 - Braising and Day 5 - Roasting. I loved every minute of it!
The heat was overwhelming.
Day 2 - Poaching and Steaming. Here I was marinating some striped bass my style (in other words, Chinese style).
For more pictures, go to:
http://www.kodakgallery.com/gallery/creativeapps/slideShow/Main.jsp?albumId=905502139803&ownerId=83685447203
Soda Tax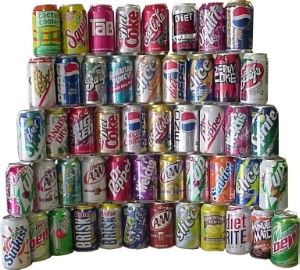 Lately the media has been busy reporting on the penny-an-ounce tax that New York Governor, David Paterson, has proposed on sugary sodas and sweetened drinks. Basically he wants consumers in New York to start paying additional tax on top of the standard sales tax when they buy a bottle or a can of these beverages. While many oppose it, there are some, like Mayor Bloomberg, who support it.
The goal of the tax, according to those who support it, is to reduce the consumption of sugary beverages. Also, some additional tax revenue sure would help the State during this tough economic time.
According to the American Heart Association, soft drinks and sugar sweetened beverages are the number one contributor of added sugars in Americans' diets. It is believed that taxing sodas and sweetened beverages will lead to reduced consumption of these beverages. In fact, one study even went as far as projecting a 7% reduction in calories consumed from soda if a 10% tax on it is levied.
Personally I think this is unnecessary. If there is a tax on this, what about other items that are high in sugar as well, like the cotton candy sold at the ballpark or the glazed donuts sold at the donut chain down the street? If the New York government can impose tax on beverages that are high in sugar (which they believe contribute to consumers' expanding waistline), what about imposing tax on food that is high in sodium as well, since that is also a main contributor to consumers' weight gain? I can hear the scream of protest from the Chinese restaurant owners in NYC already.
If you ask me, I think the NY government should not impose this tax. They keep saying that they are doing this for the health of the consumers. Well, they should leave it to the consumers to decide what's good for them and what's not. I am sure consumers are well aware that sugary sodas and sweetened beverages are not good for them if consumed often, especially when this fact has been featured quite a bit on the news lately. What do you think? Should this tax proposition be passed?